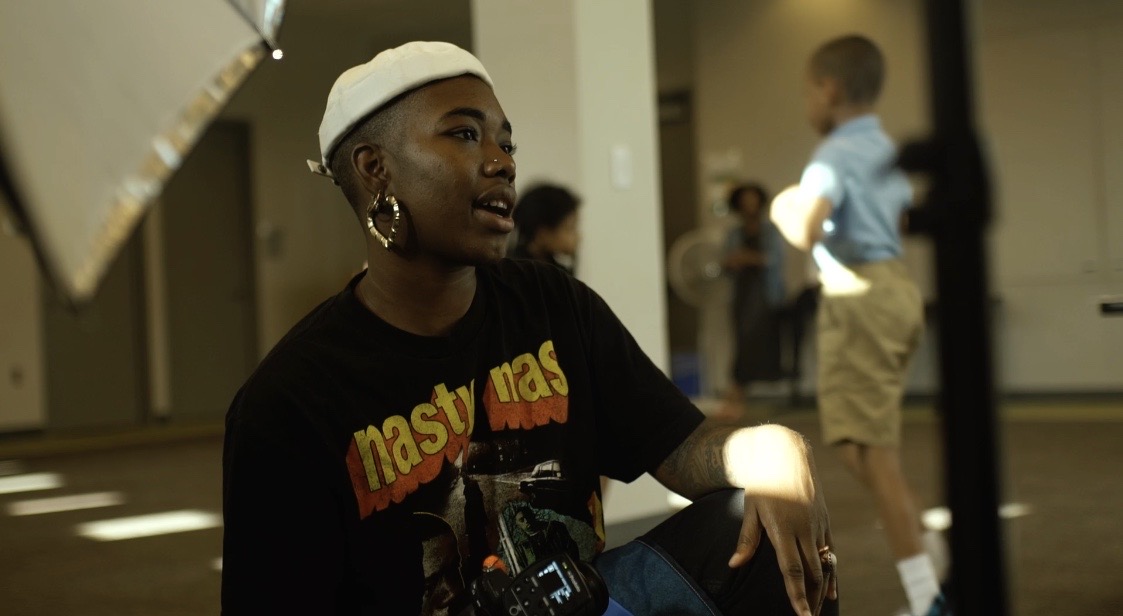 "Already, I miss it so much," SHAN Wallace says of Lexington Market, a city block of carry-outs, kiosks, and poultry and produce stands that closed on March 19 in response to the spread of the novel coronavirus.
As the city rolls out new plans to develop both the Market and the surrounding area —demolition began in April 2020, Wallace's work at the Market, archiving a community of people, an evolving landscape, and a long legacy of love, joy, and blackness, is even more important.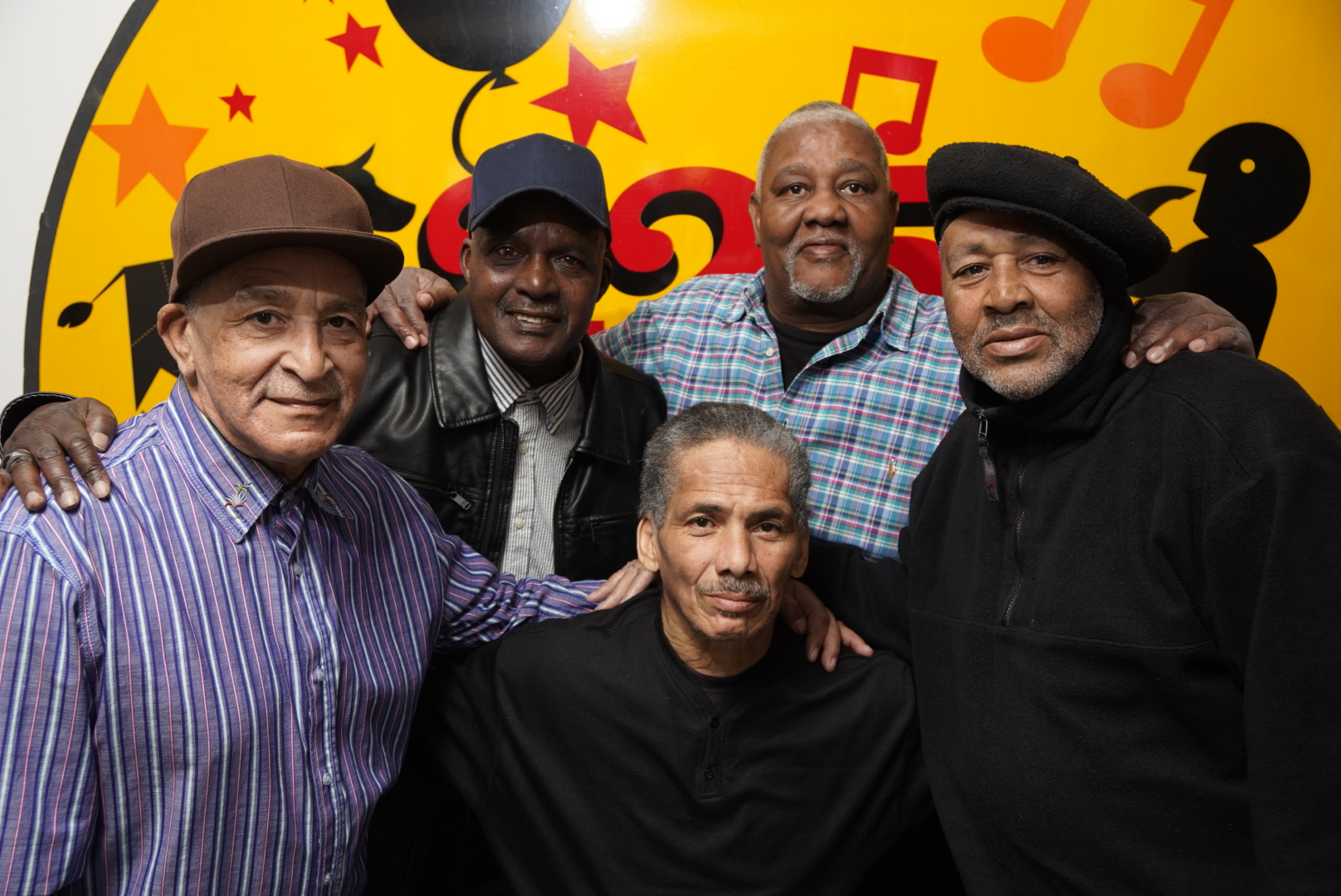 Since 2015, Wallace has been documenting the Market's ever-evolving community of patrons, most recently displaying her portraits at BMA Lexington Market. The Museum's satellite location tucked into an alcove inside the Market is the tiny house version of a Museum, part-gallery, part-artmaking studio, and part-gathering space.
"I miss walking around, choosing a specific spot to take someone's portrait. Everyone always gets excited, posing before the camera in front of the vintage Lexington Market sign serving as a backdrop," Wallace said. "And whenever I'd come back to hand out prints of the photos I took, there's no greater feeling than seeing the smiles from receiving their own print. That's my favorite moment."
A Saving Grace
BMA Lexington Market has been a saving grace for Monica K. Wilkins, who found herself returning to the space often because she felt good there and welcomed, she said. "It has meant a lot to me to get more and more involved." Wilkins is now a part of the BMA team that welcomes visitors and guides them through activities. "The working relationships, the interaction with the constituents has been a great experience," she said. "Working with people and helping them to create different forms of art has been rewarding. It's motivated me to find my voice, to make a difference in my city and my neighborhood."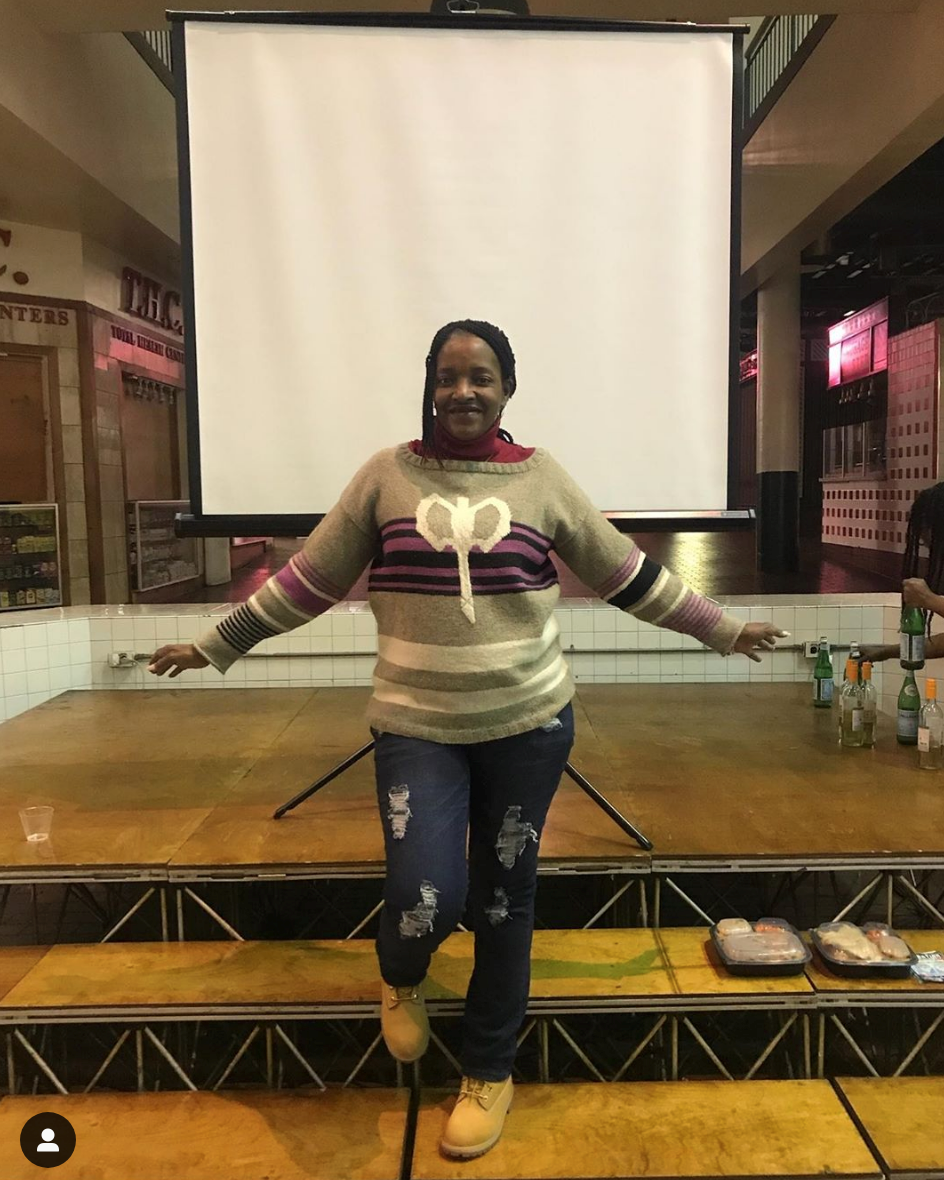 In November 2019, during an event at BMA Lexington Market, Wilkins surprised herself. She had prepared notes to read from while speaking about her participation in artist Ellen Lesperance's project about courage, but she found herself openly sharing about her experience with homelessness—something she never envisioned for herself as a person with a college degree and a range of experiences. Her homelessness had not been visible to other people during that time. It was a fact about herself in those years she rarely conveyed to other people. Her personal journey has made her an advocate and resource for folks at Lexington Market, who may be experiencing homelessness.
A Mobile Museum Puts Down Roots
Since opening in June 2019, BMA Lexington Market has worked with Baltimore-based creatives to host over 40 artist talks, workshops, screenings, and performances around issues such as food and legacy in Baltimore. The branch and its programs evolved from the BMA Outpost, introduced in 2015. The foldable, mobile museum traveled in and around Baltimore for weeks-to month-long residencies. In three years, more than 13,000 people visited the Outpost at more than 30 locations, including community gardens, farmers' markets, retail spaces, libraries, supermarkets, and health centers.
"The Outpost adapted to the desires and needs of the people it served, both on a daily basis and long term," said Dave Eassa, BMA Community Engagement Manager, who oversees programming at the branch with Malaika Clements, BMA Community Engagement Coordinator. "BMA Lexington Market continues that commitment to provide longer term, deeper connections with the communities that use the Market."
The history of BMA branch locations began in 1943 at the suggestion of Baltimore City Mayor Theodore R. McKeldin. These extensions of the Museum closed in 1948 and were followed by short-term branches in the late '70s and early '80s. The latest branch is one of several initiatives by the BMA to bring art-centric experiences to as many Baltimore City residents as possible. The Market itself has served nine generations since opening in 1782, making it the oldest continuously operating public market in the country.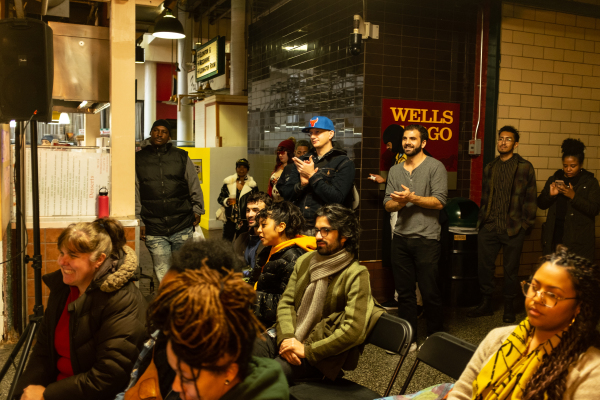 "We designed this branch of the BMA as a place where visitors who otherwise may never cross paths can have meaningful conversations," said Gamynne Guillotte, BMA Chief Education Officer.
Museums are uniquely suited to engender empathy, which is vital to the health of a civil society, Guillotte continued. "The more we can do that through encounters with art, the more people can see beyond their entrenched narratives. We need to disrupt the stories we tell ourselves that diminish our abilities to imagine broadly for the future."
As Maryland begins to emerge from the initial stages of the pandemic, the BMA Lexington Market will adapt and continue to show up for people, in whatever way that is needed, Eassa said. "When I reflect on what brought us here—a desire to create art experiences for everyone, a desire to create connections across visible and invisible boundaries—I remember that the BMA Lexington Market and its predecessor the BMA Outpost have always adapted to the needs and the desires of the people it serves. I am not sure what BMA Lexington Market will look like in a post-covid-19 world, I am not sure anyone knows, but it will be dictated by those who have found a home in our space."
---
BMA Lexington Market is currently closed to help slow the spread of covid-19. It is regularly open Thursday through Saturday, 9 a.m.–5 p.m. and generously supported by T. Rowe Price Foundation.