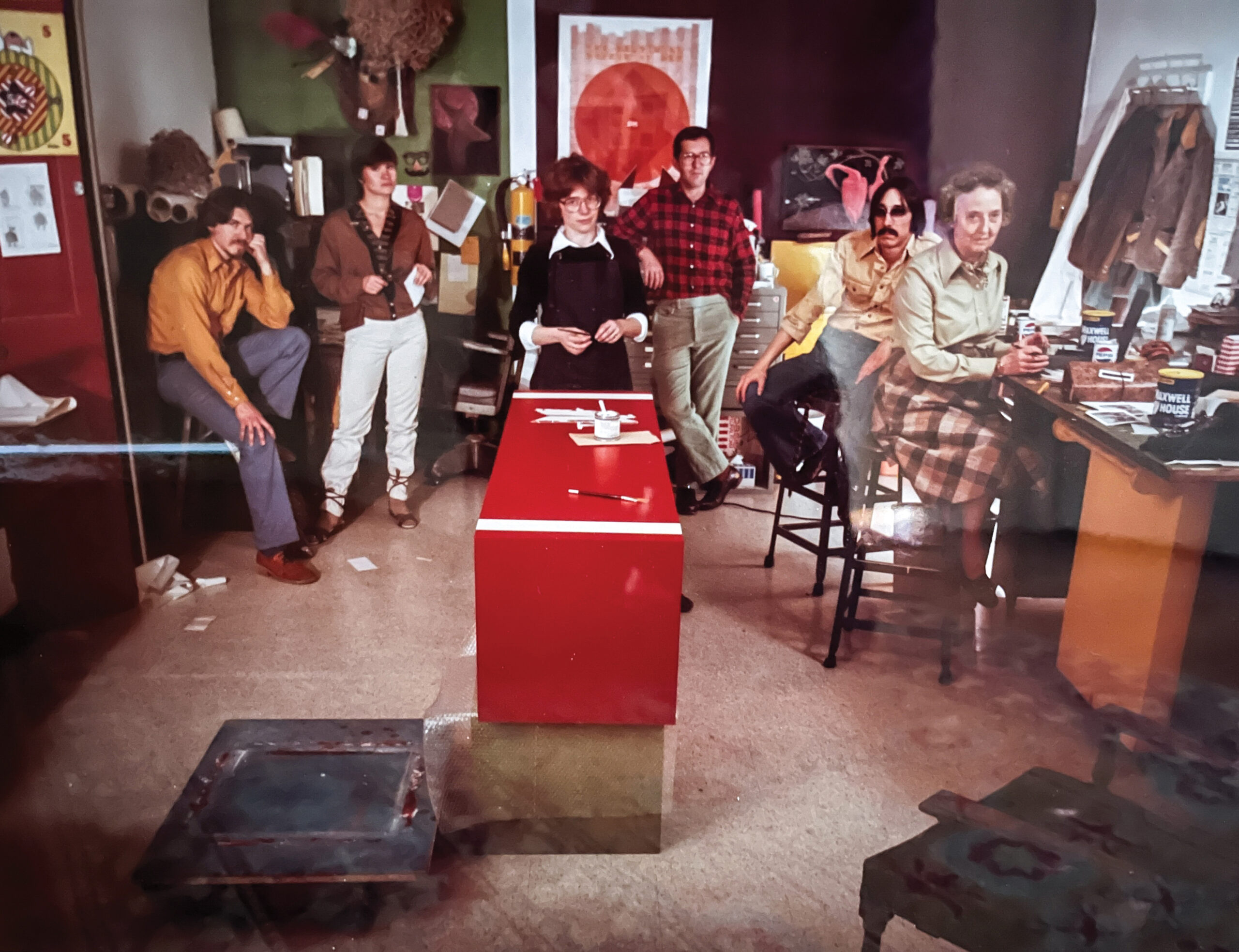 When Melanie Harwood began volunteering at the BMA in 1972, she had no idea that she was embarking on a 50-year career at the Museum. She had just graduated with an art history degree from Wellesley College and had some experience working in an art gallery in Boston when she moved to Baltimore with her husband Rob. "In those days, you started by volunteering, and my mother-in-law volunteered at the BMA," she said. "They needed people to be auction runners for an event, and I just stayed on."
A month later, she was invited to have lunch with Emily Taliaferro Ellicott, one of the founders of the BMA's Women's Committee, who promptly introduced her to the BMA Director at the time Tom Freudenheim. Melanie volunteered throughout the fall and then applied for an assistant exhibition designer position. She was officially hired in January 1973. Her installation colleague Mimi Powell, who had been working at the BMA since she graduated from college in 1929, told Melanie, "You're going to be just like me." Melanie replied, "That's ridiculous. 50 years? That's absurd."
Registrars keep detailed records for every work of art in the Museum's collection—97,000 and growing every year.
Melanie says the thing that has kept her going all these years is that no two days are ever alike. She also admits that changing positions gave her career some variety. After a decade in the installation department, she became a registrar. Registrars are the gatekeepers of the BMA. They track the movement of every object in the Museum's collection, whether it's being moved in the BMA's galleries or loaned for an exhibition at a different museum. They handle all the shipping and insurance arrangements and keep detailed records for every work of art—97,000 and growing every year. Registrars also review potential exhibition venues to ensure the security and climate control is adequate for any loans and they accompany major artworks when they travel, never leaving them unattended for a single moment. On top of this, they also coordinate the logistics and movement of exhibitions organized and circulated by the BMA and schedule deliveries from other couriers.
Couriering art is not a glamorous job as it can entail many hours or several days sitting with a crate in an airplane hangar or truck. Among the more memorable art-moving adventures Melanie recalled were multiple cross-country truck transits, overseas freight flights in the cockpit, a tea break in the St. James Palace conservation lab, and riding on top of an elevator car with an oversized painting. Shipping art was especially challenging during the 1970s energy crisis as the only way to get fuel for the courier trucks was to claim they were transporting tomatoes.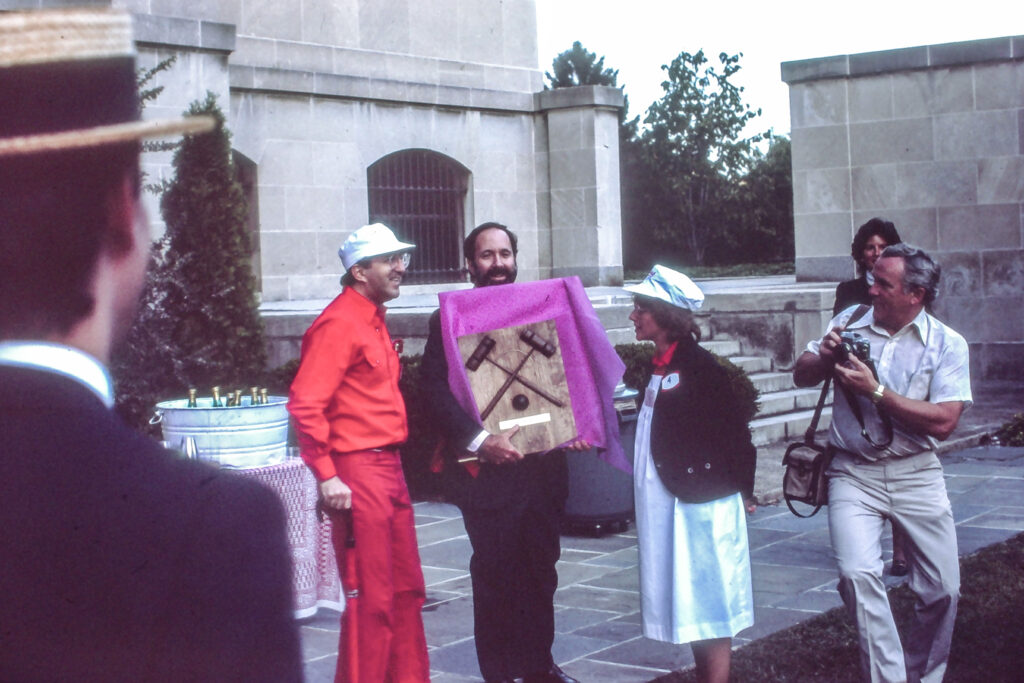 Melanie became head of the Registrar's Department in 1988 and worked on many BMA-organized traveling exhibitions, including The Triumph of French Painting (2000-02), Pissarro: Creating the Impressionist Landscape (2007-08), Cézanne and American Modernism (2010, co-organized with the Montclair Art Museum), Collecting Matisse and Modern Masters: The Cone Sisters of Baltimore (2012-13), Matisse: Masterworks from The Baltimore Museum of Art (2013-14), Solidary & Solitary: The Joyner/Giuffrida Collection (2016-21), Mark Bradford: Tomorrow Is Another Day, the American Pavilion of the Venice Biennale (2016), and John Waters: Indecent Exposure (2018-19).
During her 50 years at the BMA, there were very few exhibitions with which she was not directly involved. Among her favorite exhibitions are Andy Warhol: Paintings 1962-1975 (1975), Oskar Schlemmer (1986), Benjamin West: American Painter in the English Court (1989), Claude Monet: Masterpieces from the MFA Boston (1991-92), Picture Perfect: Icons of Modernism from MoMA (1992-93), A Grand Design: The Art of the Victoria & Albert Museum (1997-98); Matisse/Diebenkorn (2016-17), and Joan Mitchell (2021).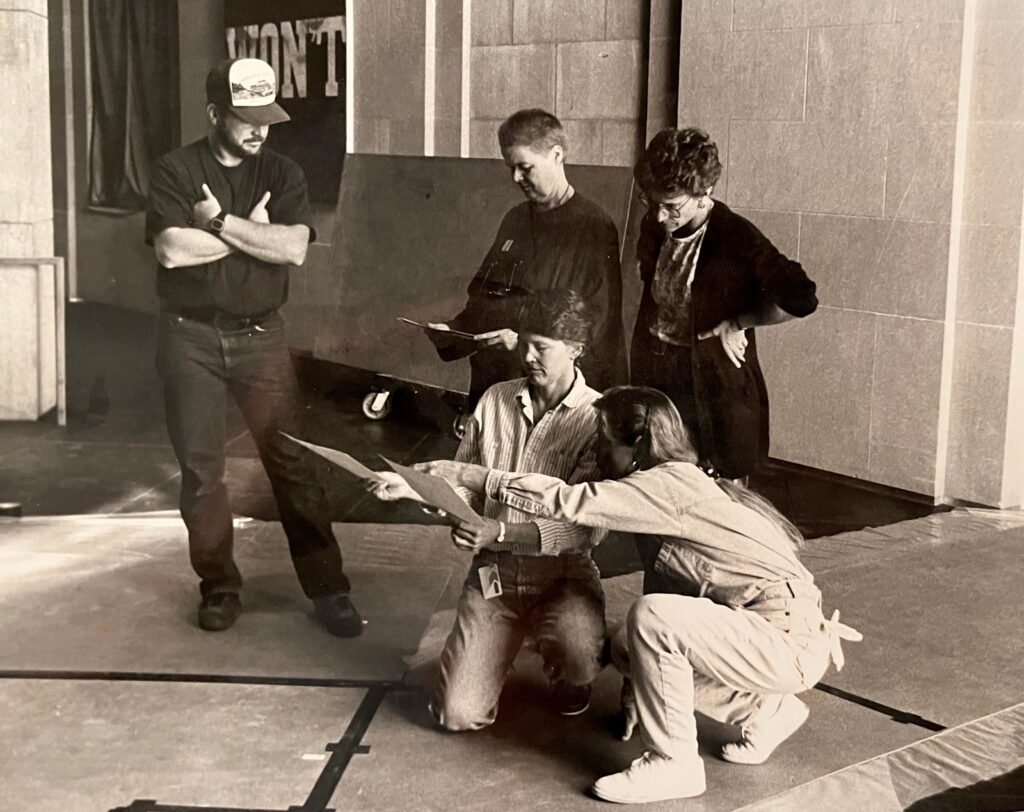 Melanie also worked on numerous smaller exhibitions installed at the two BMA Downtown Galleries, Baltimore City Hall, Maryland Science Center, and other venues around the state. The rapid turnover of these exhibitions resulted in occasional "wet paint openings," with the small installation team hoping that no one bumped into a wall during the event.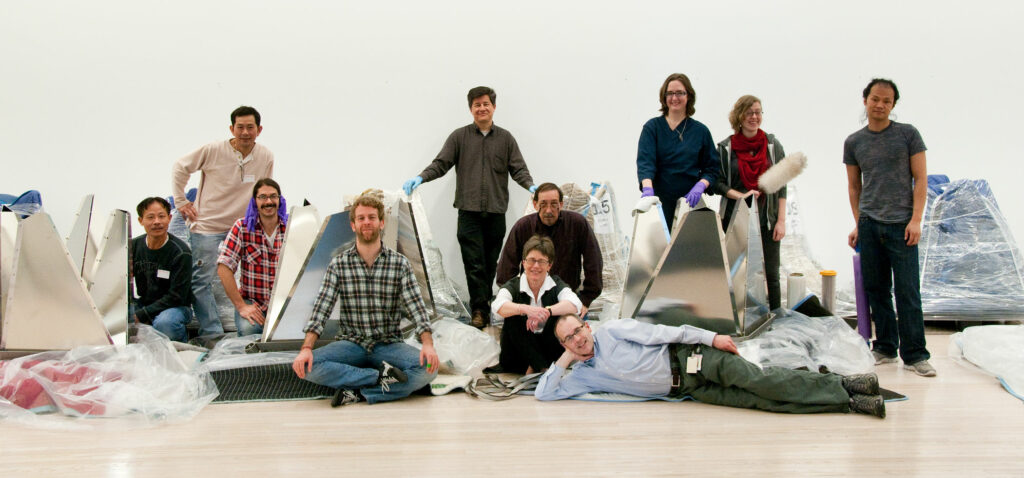 The ongoing physical transformation of the BMA created professional challenges, Melanie recalled. "The reinstallation of the permanent galleries took place on a regular (and recurring) basis: American Wing twice, Jacobs Wing twice and the Cone Wing at least three times. Construction of new spaces included Thalheimer Galleries (redone once), Northwest Cone Galleries, Contemporary Wing, and Wurtzburger and Levi Sculpture Gardens. I also moved the Print Department three times."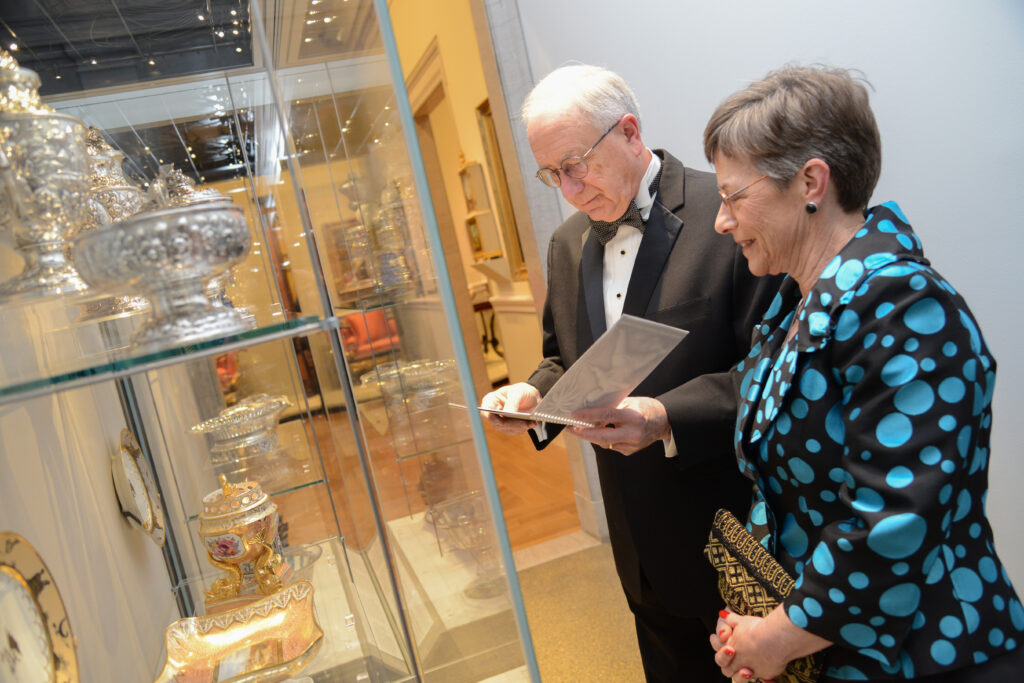 While working with so much art is never boring, one of the most gratifying parts of Melanie's job was the relationships she has developed with artists, curators, vendors, registrars, contractors, and many others "Best of all were the people I met and worked with—staff like Mimi Powell who were a direct link to the early years of the BMA, four directors, wonderful curators, colleagues who went on to careers as writers and museum and gallery directors, and those who moved on to other institutions, plus memorable lenders and donors—and their pets, friendly and otherwise."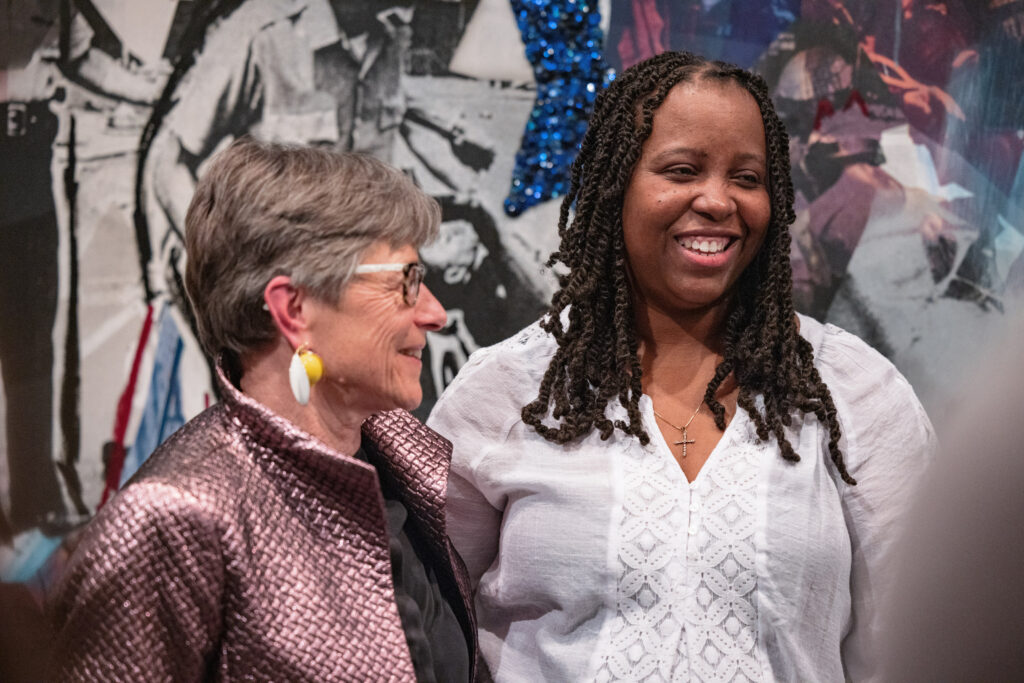 Melanie admitted going to work at a larger institution never appealed to her because she didn't want to be pigeonholed. After 50 years, she is leaving the BMA in good hands. "One thing I am most proud of is I have a very good department, an extremely competent, professional department that took years to develop."
The BMA has been incredibly fortunate to have Melanie's dedication for five decades and recently celebrated her retirement with a party at Gertrude's Chesapeake Kitchen attended by many current and former colleagues. In recognition of her long service to the museum, the BMA named a behind-the-scenes area of the Museum used by registrars to inspect every work of art that enters the building. The Melanie Harwood Examination Room is a perfect tribute to her extraordinary commitment to the Museum and its collection.
---
To make a tribute gift to the BMA in honor of Melanie Harwood's 50 years of service, visit artbma.org/give.