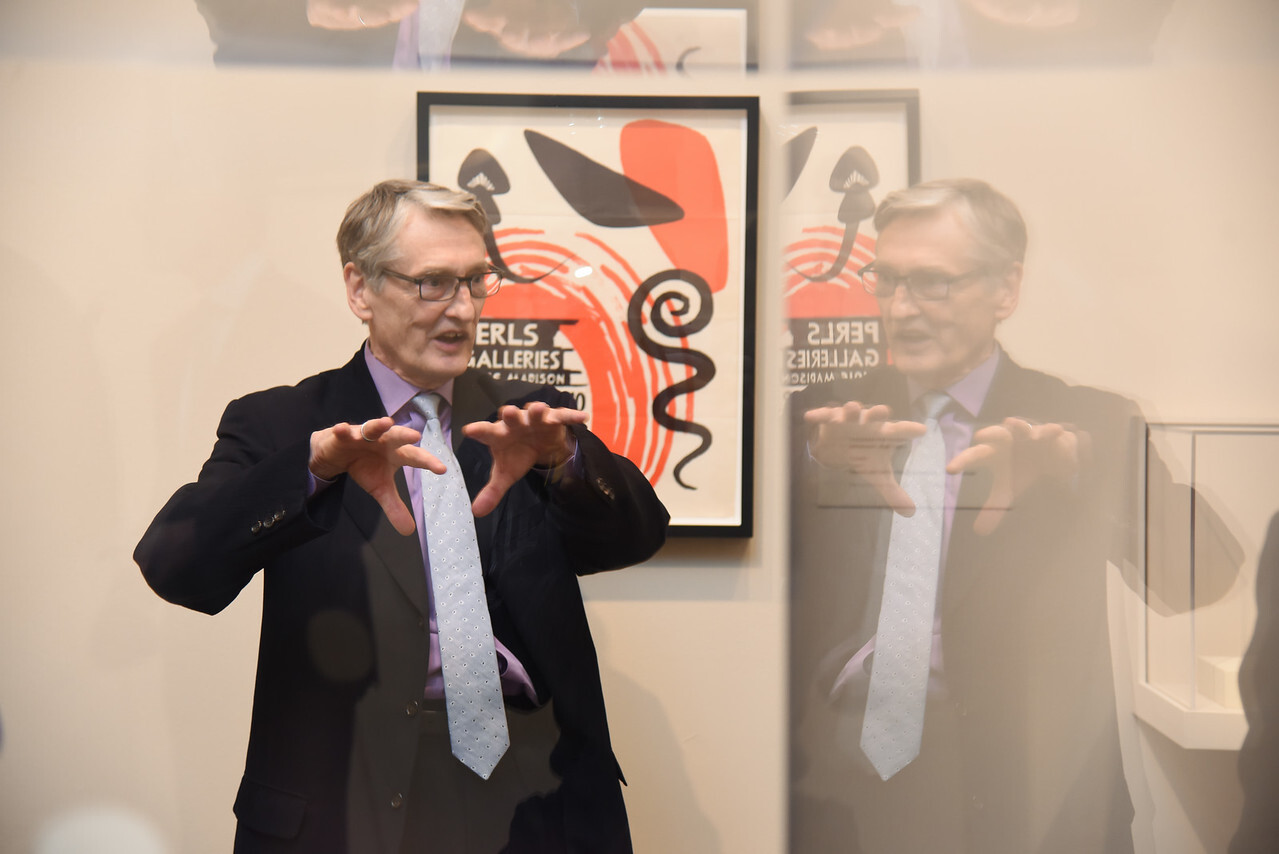 Jay McKean Fisher's impact on the BMA cannot be overstated. In more than 45 years in curatorial and leadership roles, he helped secure museum-making collections, more than doubled the number of works by Henri Matisse in the BMA's collection, curated celebrated exhibitions, and perhaps most importantly, engendered an enthusiasm for art among the countless visitors he guided through galleries.
In March 2020, Fisher retired and was named Emeritus Senior Curator of Prints, Drawings, and Photographs. Devoted to the BMA and Baltimore, Fisher played an important role in acquiring the George A. Lucas Collection of 19th Century French art; the Dalsheimer Collection of American and European Photography; and hundreds of works on paper by Henri Matisse from the Marguerite Matisse Duthuit Collection and the Pierre and Tana Matisse Foundation. Fisher helped more than double the number of Matisse works in the BMA's collection, expanding greatly upon Claribel and Etta Cone's original gift of more than 500 works by the French master. The BMA's holdings now encompass more than 1,000 works of art by Matisse.
Fisher also organized many of the BMA's most important and celebrated exhibitions, including Matisse: Painter as Sculptor (2007); Photographs, Drawings, and Collages by Frederick Sommer and Surrealist Art from the BMA's Collection (1999); and The Prints of Édouard Manet: A Centenary Celebration (1983). He published his scholarship regularly, including essays on artists such as Félix Buhot, Théodore Chassériau, Édouard Manet, and Henri Matisse as well as on such issues as etching techniques, book arts, and the collection of Cone sisters.
Just as critical, Fisher also built and maintained relationships for the BMA with audiences, artists, scholars, collectors, and donors, both in Baltimore and around the world. Most recently, he was instrumental in shaping the vision and direction of The Ruth R. Marder Center for Matisse Studies with the concept for a center that would make the Museum's extensive Matisse holdings more accessible for scholars and visitors. In 2019, his leadership helped to secure the $5 million gift from the Ruth Carol Fund to name the center and support its design, construction, and operations.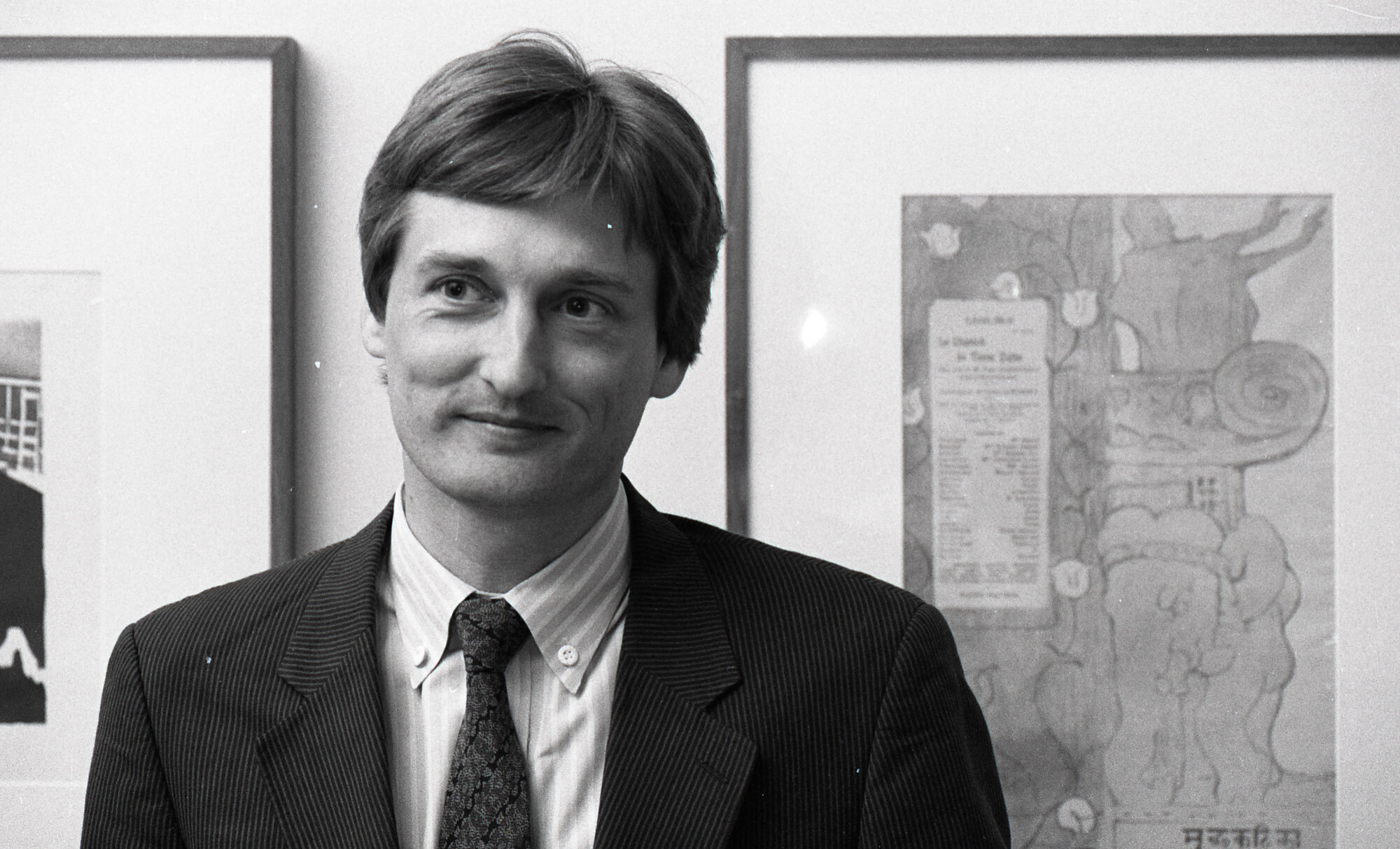 Throughout his tenure, Fisher developed and maintained relationships with audiences, artists, scholars, collectors, and donors both in Baltimore and around the world. The following recollections from people who worked with him provide a glimpse of his personality, career, and impact on the museum.
Jay's leadership at the BMA has always been guided by his love for art and for the community, as well as by his belief in the museum as an essential place for learning and gathering. His adventurous spirit, intellect, and passion have shaped not only this institution but how so many of us here in Baltimore see the role and significance of the museum. We will deeply miss his partnership and guidance, but we are so thankful and honored that he dedicated so much of his career to this place and to us.
—Clair Zamoiski Segal, Chair, BMA Board of Trustees
In an age of seemingly constant transition, it can be difficult even to contemplate the kind of multi-decade legacy that Jay has built here. Jay has been an invaluable member of the BMA family, and we are so very grateful for his service and commitment. All of us who have had the pleasure to work with him know that he is a dedicated scholar of art history and unfailingly kind and collegial, always seeking opportunities to support projects and opportunities that will benefit the BMA and our audiences.
—Christopher Bedford, BMA Dorothy Wagner Wallis Director
Jay is well known as a wonderful curator and connoisseur of art, but he also loves steam engines and bicycles and he is always game for an adventure or a challenge. When the BMA staff was small and responsibilities frequently overlapped, Jay became quite an expert in the early workings of the Wurtzburger Garden pool and fountain when the controls had to be accessed by climbing into a manhole in one of the flowerbeds. He arranged staff picnics on the grave of George Lucas in Greenmount Cemetery on the occasions of the collector's birthday and when the collection was acquired. He also wore a paint tube costume and marched in the inaugural Mayor's Thanksgiving Parade in 1982. However, his most amazing accomplishment occurred one summer when he biked solo across the U.S. The Print Department hung a large map in their office and plotted his route from Baltimore to Portland, Oregon using pushpins to mark his progress as postcards arrived in the mail.
—Melanie Harwood, BMA Senior Registrar
Jay always made a connection between artists and loved continuing their friendships on the museum's walls. He insisted the BMA's late Renoir paintings be shown in the Cone Collection galleries because Matisse spent time with the elder artist in the south of France towards the end of Renoir's career. We mock-argued over who got to claim The Yellow Dress as their favorite work by Matisse. I think the happiest I've ever seen him was during Matisse: Painter as Sculptor. He was always in the galleries and never wanted the show to leave.
—Katy Rothkopf, The Anne and Ben Cone Memorial Director of The Ruth R. Marder Center for Matisse Studies
Thank you, Jay, for sharing your love and deep knowledge with me and my fellow docents. Whenever I look at a painting, sculpture, print, or drawing by Henri Matisse, I'll think of you. We all will miss you at the BMA and wish you well.
—Debbie Singer, BMA Docent
I worked with Jay from 1998 through 2016 as a Paper Conservator and then Director of Conservation. Jay always challenged me to develop techniques that would be sensitive to the artists' intentions. After my promotion, he and I would meet every month to review administrative drudgery then spend the rest of the time talking about art, especially our research interests in Matisse. The amazing number of Matisse drawings and prints acquired under his curatorial leadership provided me with the rare opportunity to study the artist in-depth and Jay encouraged me to present and publish my findings. Since I have gone on to work at more bureaucratic institutions, I can appreciate how unique the dialogue I had with Jay was.
—Thomas Primeau, Philadelphia Museum of Art, Conservator of Works of Art on Paper