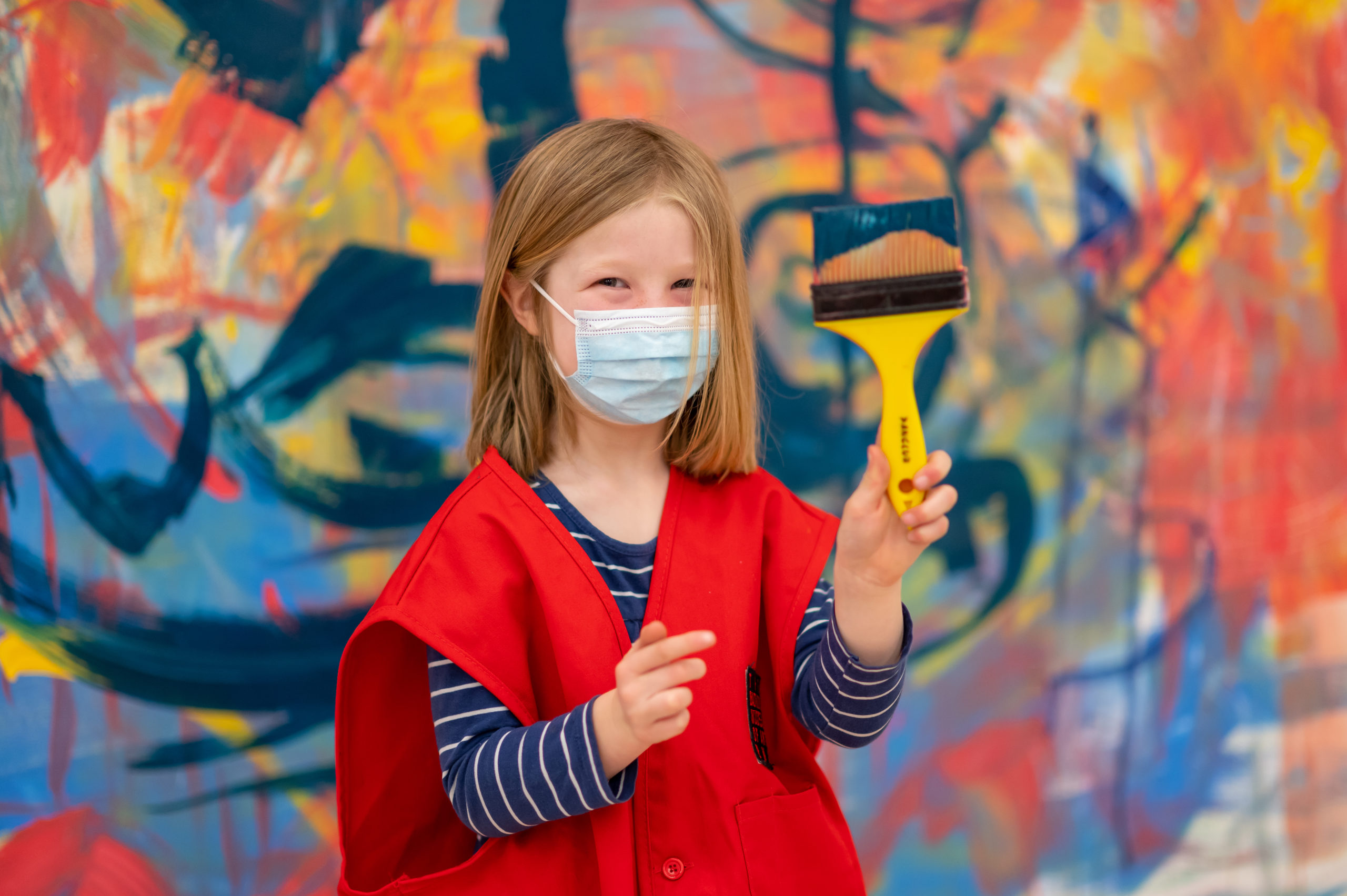 The transformation of the Patricia and Mark Joseph Education Center will include interactives, touchscreens, and technology to support learning activities that resonate with today's students.
Since opening in October 2015, the BMA's Joseph Education Center on the Museum's first floor has welcomed thousands of visitors of all ages. Audiences have explored its thematic exhibition gallery, joined programs organized by Baltimore's creative community, participated in school tours, and crafted hands-on art-making projects. The Joseph Education Center has allowed students to engage in collaborations between creatives and nonprofits, and it has created space for conversation across disciplines through art installations. And behind the scenes, the BMA's docents and educators have enjoyed a dedicated space to prepare for gallery tours.
Fast-forward seven years. Connecting visitors of all ages, especially students, with art, creativity, and community remains the goal. But it's time for new ways of realizing it, explained Gamynne Guillotte, the BMA's Chief Education Officer. BMA staff and the Josephs reviewed research across the arts and sciences for models of learning. Patricia Joseph elaborated: "We want this experience to be immersive and experiential. We want kids to be able to touch what is in front of them, think critically through making art, and engage in the space with all their senses."
When it reopens in fall 2023, a large interactive gallery will feature new hands-on installations made by internationally acclaimed artists Derrick Adams, Mary Flanagan, and Pablo Helguera. These works will be primarily geared toward children, but the environment will allow for adults to engage in playful activities as well. Adjacent to the gallery, a space for group learning and digital exploration will encourage and guide visitors through virtual encounters with art. "As we plan each touchpoint, we are considering what approaches might spark critical inquiry and promote imaginative thinking," Guillotte said.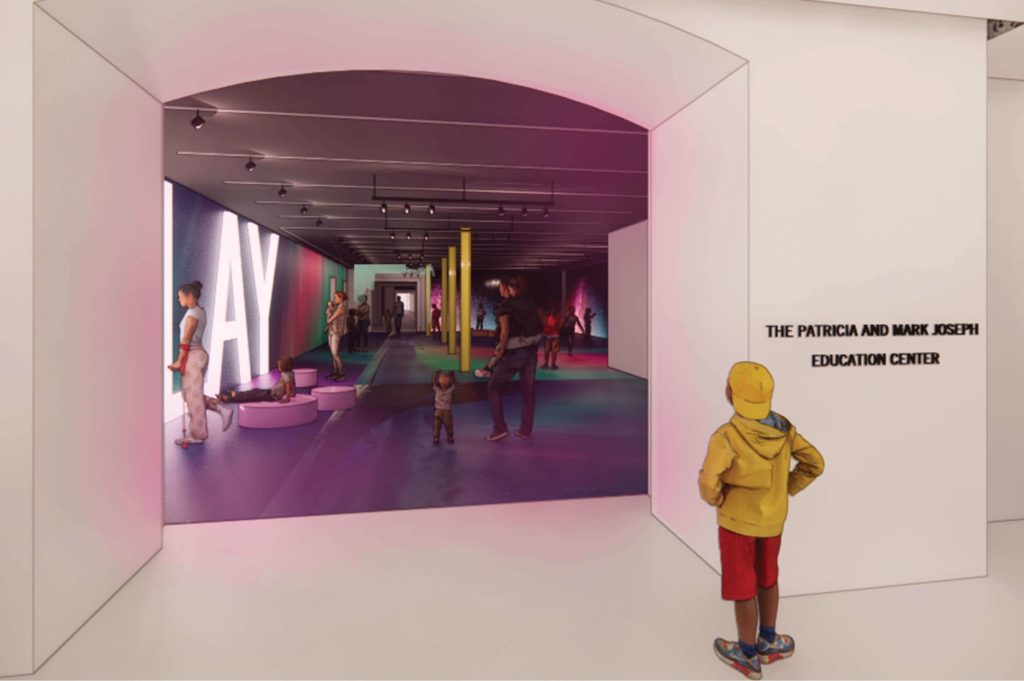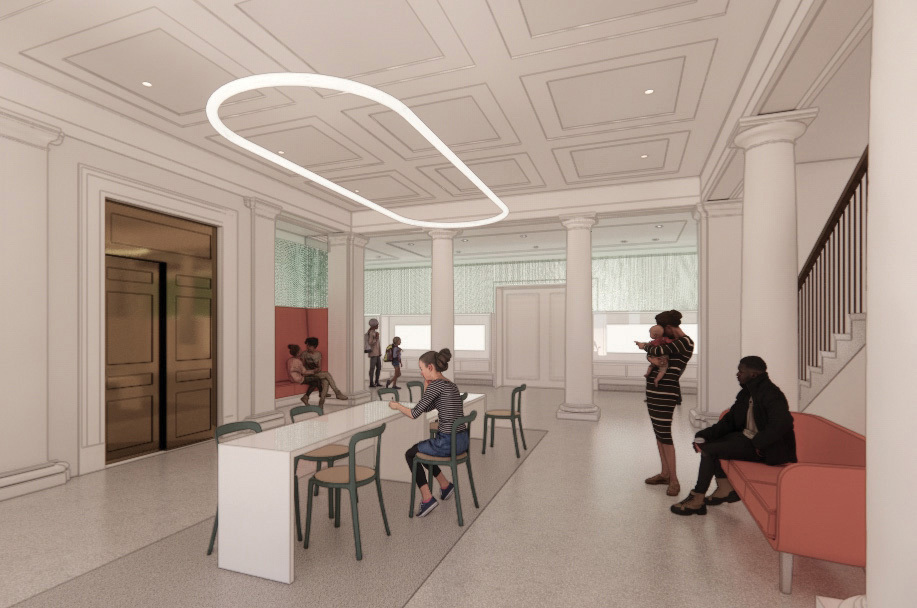 A refreshed school tour entrance will feature a new interactive wall with video touch screens, hands-on elements, and seating for those who want a moment of respite. Space for working with media will be included as well. The classroom/studio that hosts the BMA's extraordinarily popular Free Family Sundays will be reconfigured to increase capacity and flexibility to host a variety of programs.
Patricia and Mark Joseph have been major donors to the BMA for more than three decades. Patricia is an Honorary Trustee who served on the Board, numerous committees, and as Vice Chair. Prior to joining the Board, she was a dedicated museum docent. Both Mark and Patricia have served on the boards of numerous other educational, cultural, and philanthropic organizations. To support the renewal of the Center, the Josephs have generously made a new major commitment to their original gift to support both the capital improvements and create an endowment to fund teachers and staff for the Center.
"Patricia and I are pleased to support the new experiences and technologies which will be unveiled this fall," said Mark Joseph. "We look forward to school students and visitors of all ages experiencing the new Center."