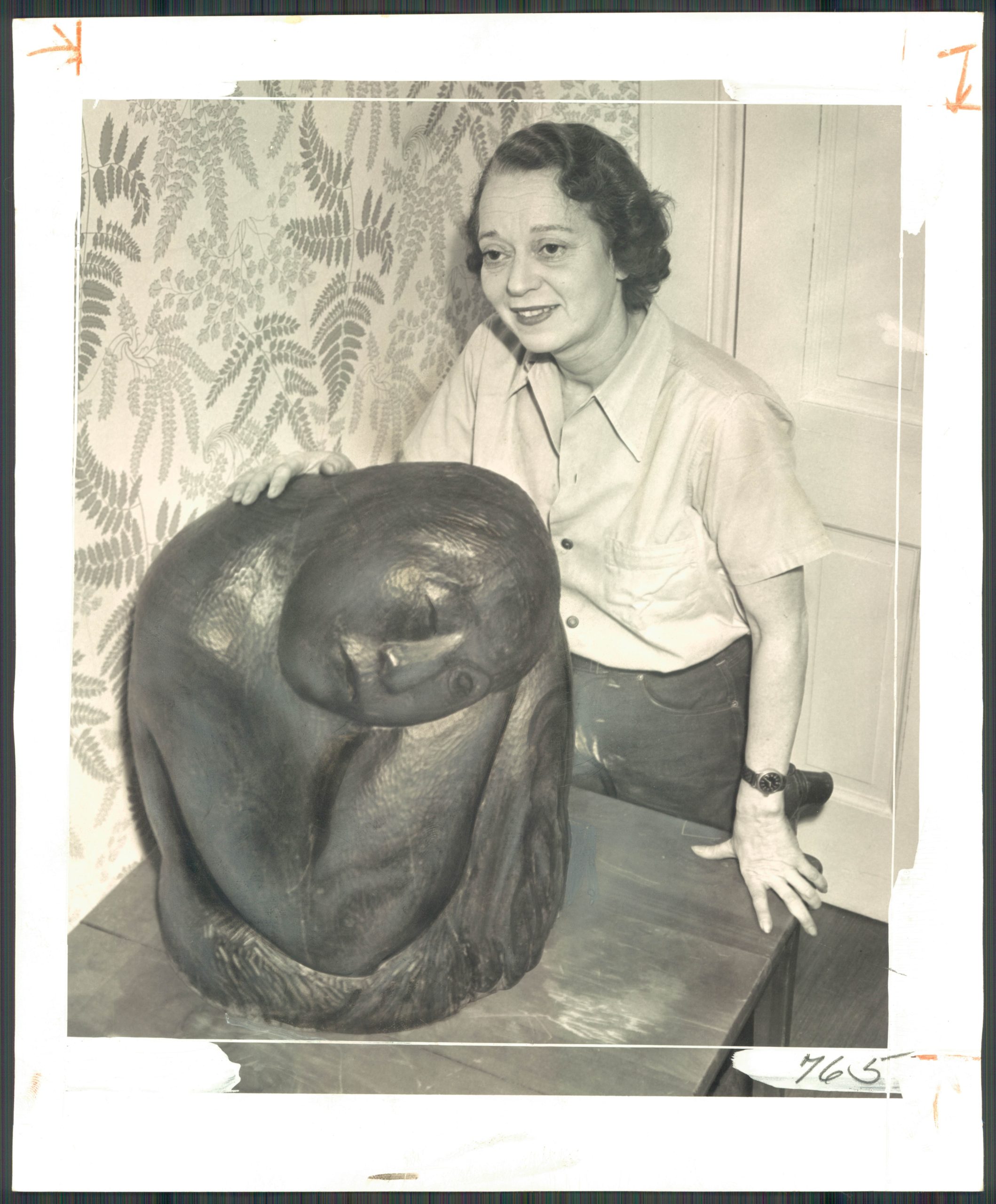 Simone Brangier Boas. Maria Hamel Finkelstein. Elsa Hutzler. And Helen Jacobson. These artists, who all had close ties to Baltimore, created significant paintings and sculptures—as critical to their time as works by their male counterparts—yet little documentation of their careers exists.
Knowing the deep wealth of knowledge that lies in Baltimore's tight-knit communities, the BMA is asking for your help to fill in the missing gaps. We're interested in documents such as newspaper clippings, exhibition reviews, photographs, catalogs, and sketchbooks.
Boas, Finkelstein, and Hutzler are among the 18 artists whose works are highlighted in By Their Creative Force, a new survey of American women modernists from around 1915-1955. The exhibition features works by Georgia O'Keeffe, Elizabeth Catlett, Grace Hartigan, Grace Turnbull, and Amalie Rothschild, among others. Subjects they explore range from figures and still lifes to landscapes and non-representational abstraction.
Have something you'd like to share with us? Email your information to stories@artbma.org.
The Artists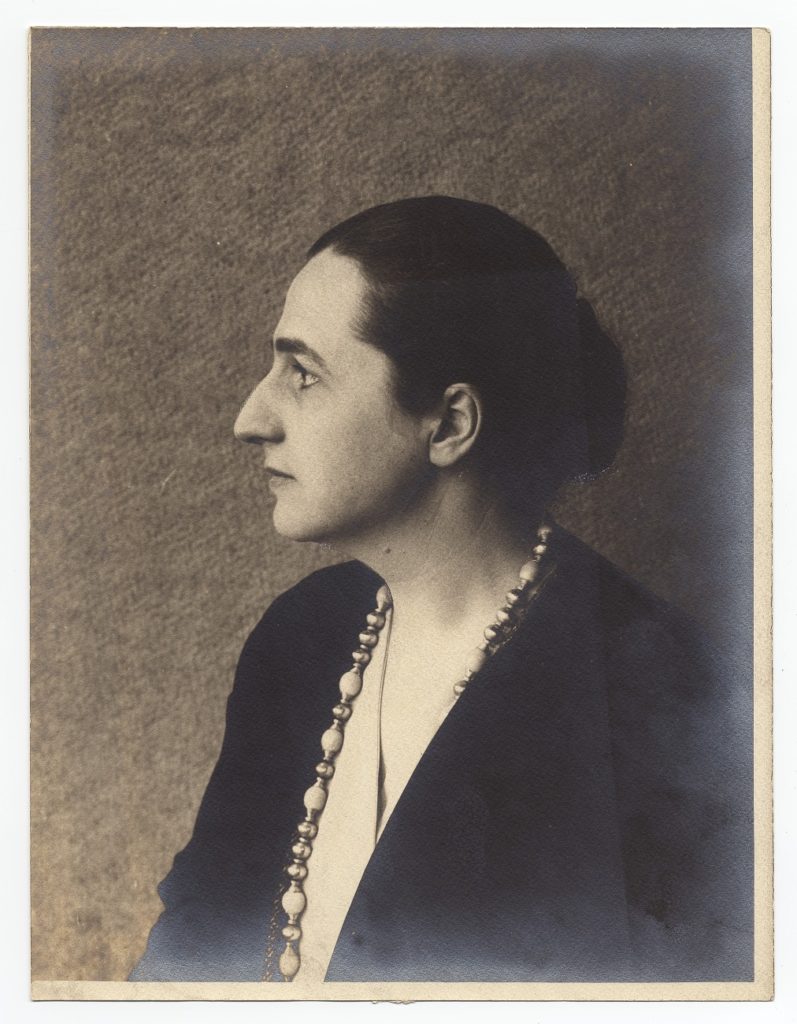 Simone Brangier Boas, 1895-1981
In 1932, Boas' Mother and Child won two awards in Baltimore and was included in The Museum of Modern Art's 1933 exhibition Painting and Sculpture from 16 American Cities. As a founding member of the Sculptors Guild, Simone Boas exhibited work at the Brooklyn Museum and at the 1939 World's Fair American Art show. Boas' work was also collected by the Cone sisters, whose modern art collection can be seen in the adjacent galleries. Boas enjoyed national attention but was dedicated to Baltimore artists. She delivered lectures on sculpture at the BMA, and worked nearby at 2616 St. Paul Street, which was fondly called "the Little Studio." This rotating residency space for Baltimore artists was also where Boas taught art lessons to women, including Elsa Hutzler, whose sculpture is on view in By Their Creative Force.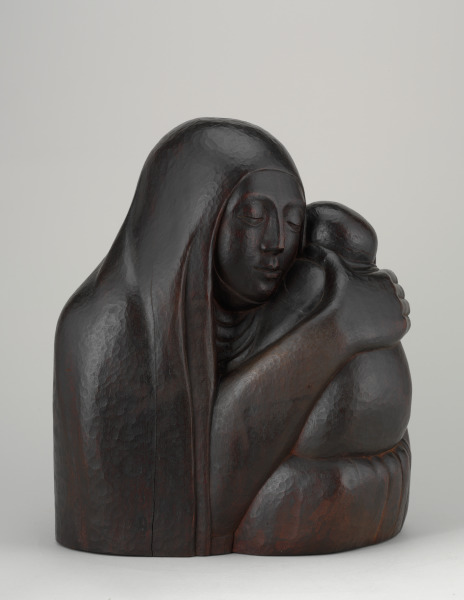 ---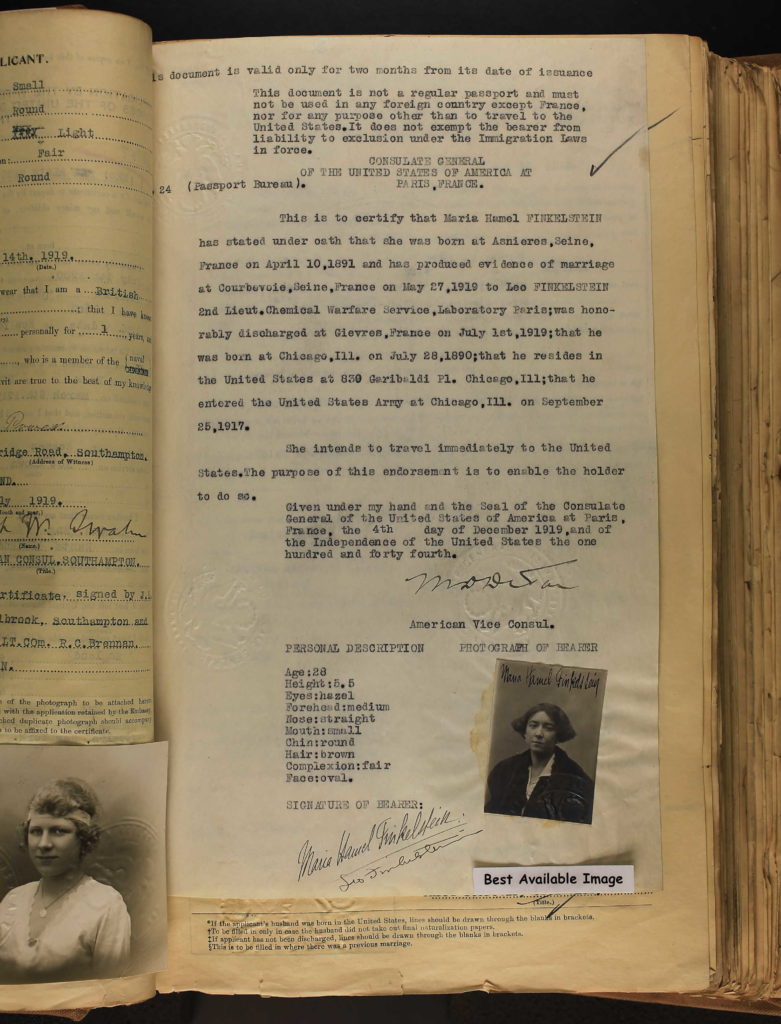 Maria Hamel Finkelstein, 1891-1975
Although she moved from her native France to the United States with her American husband in 1919, Maria Finkelstein—trained at the École des Beaux-Arts—continued to exhibit her work at the Paris Salon in 1928 and 1930 and in shows for women artists at the Grand Palais in Paris from 1914 to 1929. Her work was also included in Maryland exhibitions throughout the 1920s and 1930s. Finkelstein was a watercolorist by training, and her solo shows in Baltimore at the Friends of Art House often included floral still-life paintings. This rendering of a seated woman deep in thought was exhibited at the Fifth Annual Exhibition of Paintings and Sculpture at the BMA in 1937. It was promptly purchased by the Municipal Art Society, which later gifted it to the Museum. Although she was once an integral part of Baltimore's artistic circle, little has been discovered or documented about Finkelstein.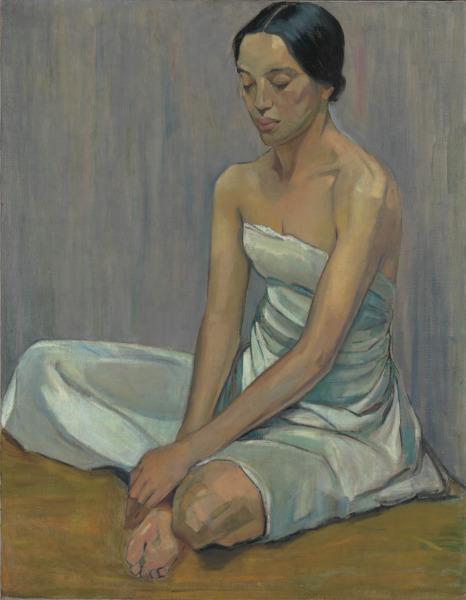 ---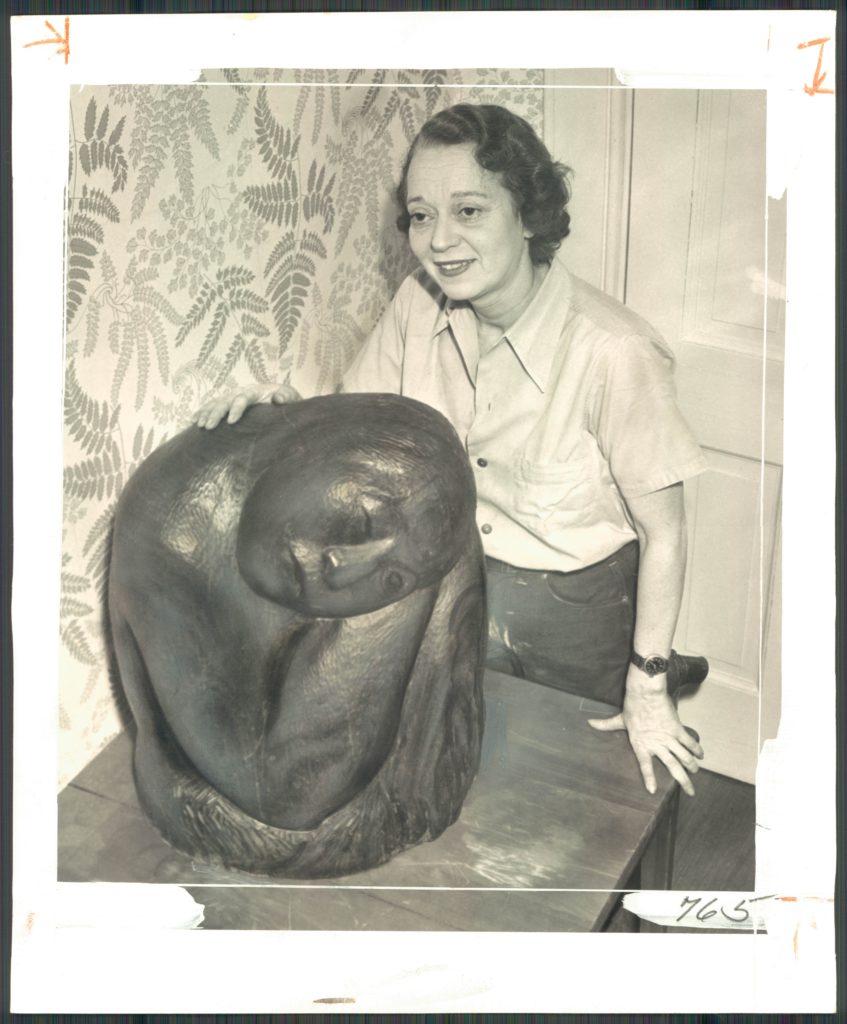 Elsa Hutzler, 1906-1953
Elsa Hutzler studied at the Maryland Institute College of Art and with William Zorach at the Art Students League in Manhattan; she later shared a studio with Simone Brangier Boas in Baltimore. Her earlier sculptures were figurative wood carvings similar to those by Zorach and Boas. However, during the 1950s, she created more abstract work in metal, likely inspired by the Abstract Expressionists, whose art she would have seen in New York while making work at Sculpture Center, a studio space founded by Dorothea Denslow in 1928. Welded metal was favored by contemporaries such as David Smith and Ibram Lassaw for its individuality and immediacy. Hutzler exhibited at the Phillips Collection, and she won first prizes in exhibitions at the BMA in 1951 and the Corcoran Gallery of Art in 1952.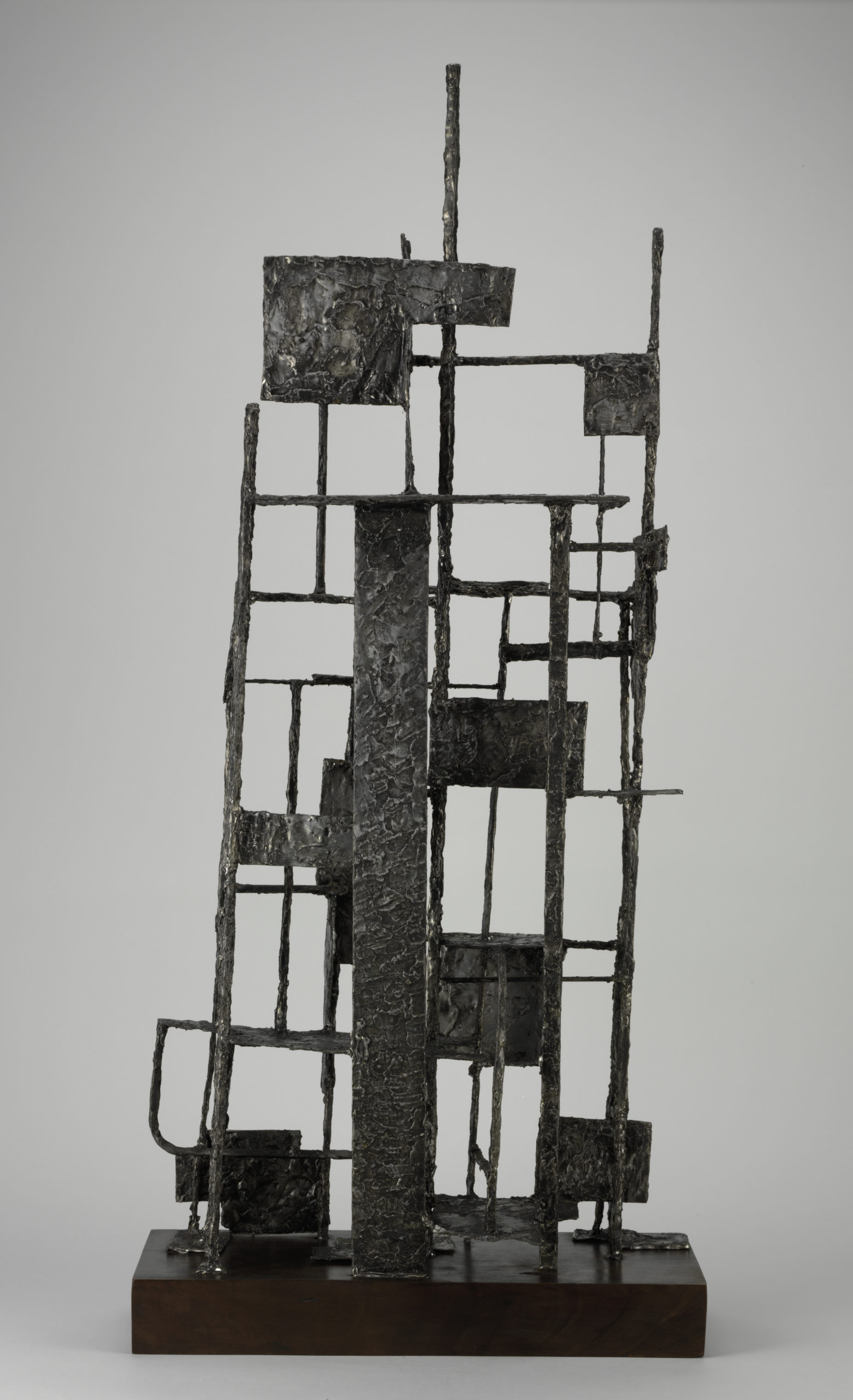 ---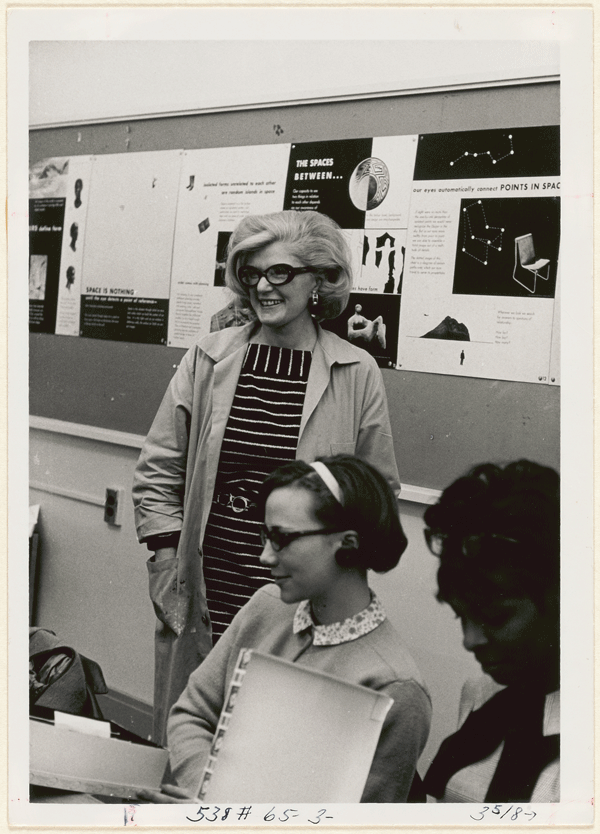 Helen Jacobson, 1914-2003
Helen Jacobson's commitment to abstraction was often celebrated by art critics and she was considered a leading contributor to the Maryland art scene. Her style was described by a critic as "of the period, yet characteristically her own." Jacobson argued that "the subject matter is the painting itself," and explained her perspective on abstraction as a method of creating order out of chaos. July II (below) was exhibited in the 1958 Maryland Artists Exhibition at the BMA, where it was awarded the Berkeley T. Pulon-Miller Memorial Prize for original work and was then purchased by the BMA. A graduate of the Maryland Institute College of Art, Jacobson was the only Marylander to be invited to the Art: U.S.A.: 59 show in New York. Jacobson taught at the Park School and Towson University, where she championed abstraction until her retirement in 1975.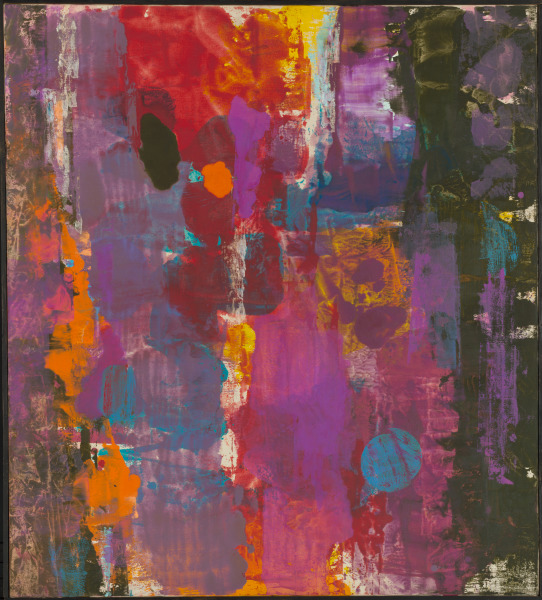 ---
By Their Creative Force: American Women Modernists is on view October 6, 2019 through July 5, 2020 and is generously supported by the Sigmund M. and Mary B. Hyman Fund for American Art.