At the height of the Civil Rights Movement, the quilters of a small, rural town in Alabama founded the Freedom Quilting Bee. The woman-led cooperative used their craft skills to establish new forms of income and expand their quilting audience.
Gee's Bend, Alabama, is home to generations of extraordinary Black craftswomen, who represent a crucial chapter in American art history.
Since the early 1800s, quilters in the area have created original patterns from clothing, sacks, and fabric remnants using techniques passed down from mother to daughter. In 1966, after decades of exploitative sharecropping and racial discrimination, approximately sixty Gee's Bend quilters seized an opportunity to send their artistry outside their community and formed the Freedom Quilting Bee. This female-led artistic cooperative put Gee's Bend quilts in front of national audiences through art auctions, commercial partnerships, and museum exhibitions. Through its commissions, quilters secured resources such as electric lines and telephones, washing machines, school supplies, and transportation.
The timeline below tells the story of Gee's Bend and the journey of women creating their own way despite adversity to share their vision and support themselves and their community.
1816
North Carolina landowner Joseph Gee and 18 people enslaved by him settle in a south-central area of Alabama along a river bend, and Gee establishes a cotton plantation. The region, Gee's Bend, still bears his name.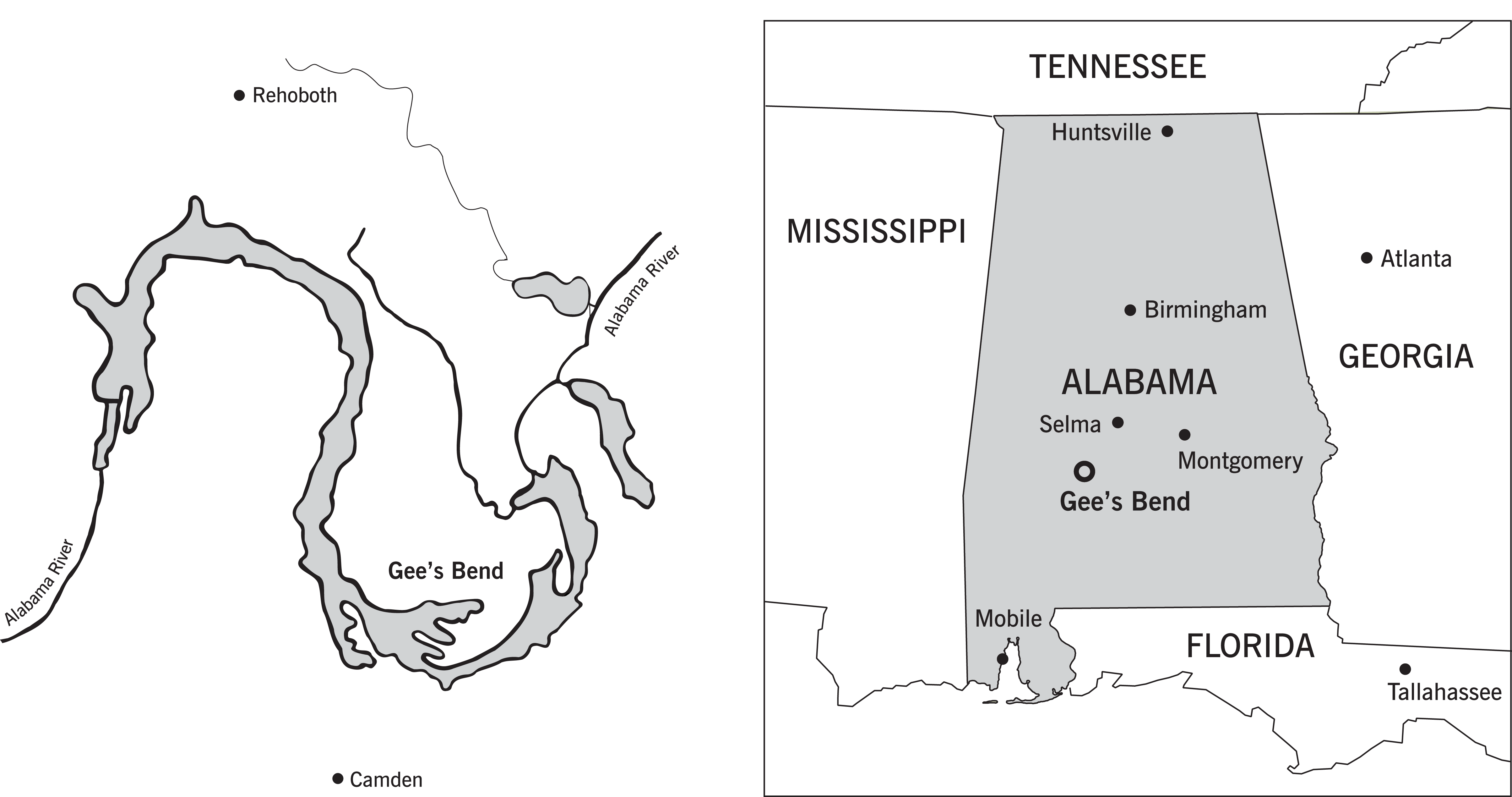 1845
Joseph Gee and his brother give their relative Mark Pettway the plantation as part of a settlement. Pettway expands the plantation, enslaving more than 100 people on the land. He assigned his last name to many of the enslaved workers, and this surname is still common in the region.
1863
The Emancipation Proclamation declares enslavement illegal. Many African Americans previously enslaved on the Pettway plantation work the same land as sharecroppers and tenant farmers.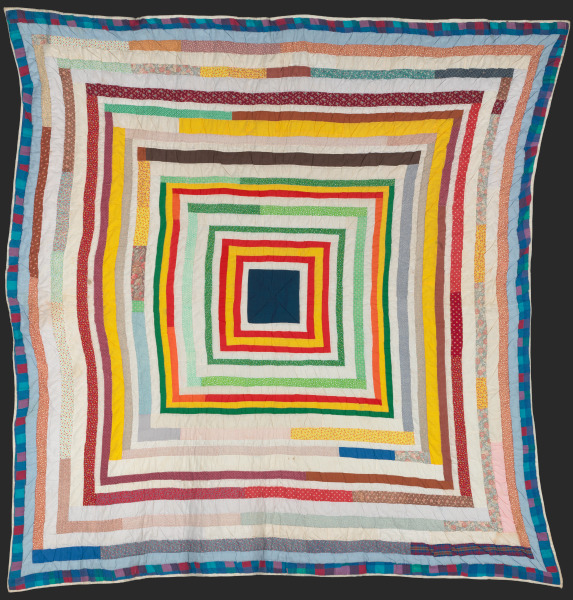 Late 1920s
The price of cotton drops and the Great Depression begins. Several sharecropping farmers in Gee's Bend go into debt.
1937
The Farm Security Administration establishes Gee's Bend Inc., a cooperative program created for local families to purchase land and build homes. After this, many African Americans who lived in the region control the land they worked for the first time.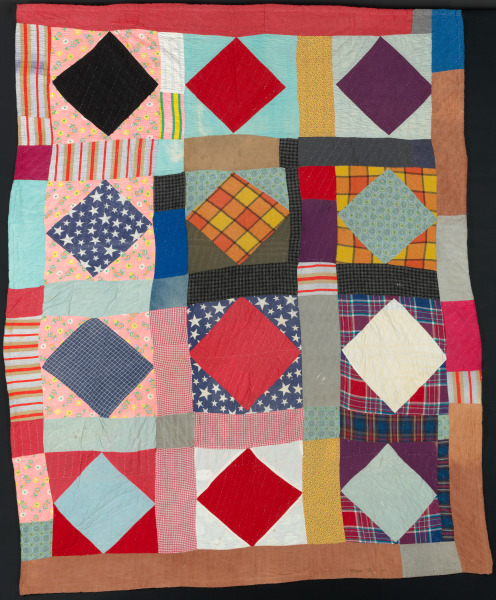 1949
The area called Gee's Bend is legally declared Boykin, although many residents continue to refer to it as Gee's Bend. The census reported 1,206 residents in the larger Wilcox county area in 1940.
July 2, 1964
The Civil Rights Act was passed, which banned segregation and discrimination on the basis of race, sex, religion, gender, and national origin. At the time, African Americans were only 2 percent of registered voters in Alabama, despite being more than half of the population.
1965
Martin Luther King Jr. preaches at Pleasant Grove Baptist Church in Gee's Bend. During his visit, women of Gee's Bend show Dr. King examples of their quilts. He encourages them to register to vote in the upcoming election and participate in the march from Selma to Montgomery, Alabama.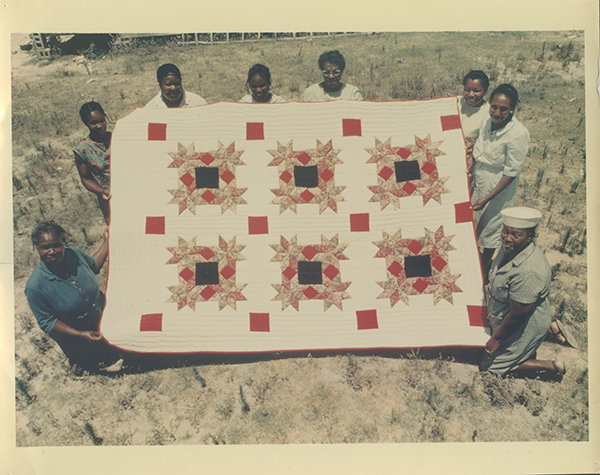 February 18, 1965
Demonstrations for civil rights continued, as people attempted to gain access to voting rights while memorializing those injured and imprisoned for speaking out against discrimination. During one evening in Marion, Alabama, police disrupted a vigil, and demonstrators fled to seek safety in a local cafe. Among them was a young man named Jimmie Lee Jackson who was shot and killed while trying to protect his mother from being beaten by law enforcement. This was one of the major catalysts for the continuing marches and demand for civil rights, particularly in Alabama.
March 7, 1965
John Lewis led the first march of about 600 people from Selma over the Edmund Pettus bridge. They encountered law enforcement on the other side of the bridge and had to turn back due to the large amount of violence that ensued and became known as Bloody Sunday. It gained attention around the country for the unjust acts against protestors.
March 21–25, 1965
Martin Luther King Jr. and John Lewis lead a four-day march of 25,000 people from Selma to Alabama's capital in support of equal voting rights. Gee's Bend community experienced first-hand voter suppression when the ferry service that connected the small town to Campden was shut down to discourage people from voting and make access to supplies more difficult.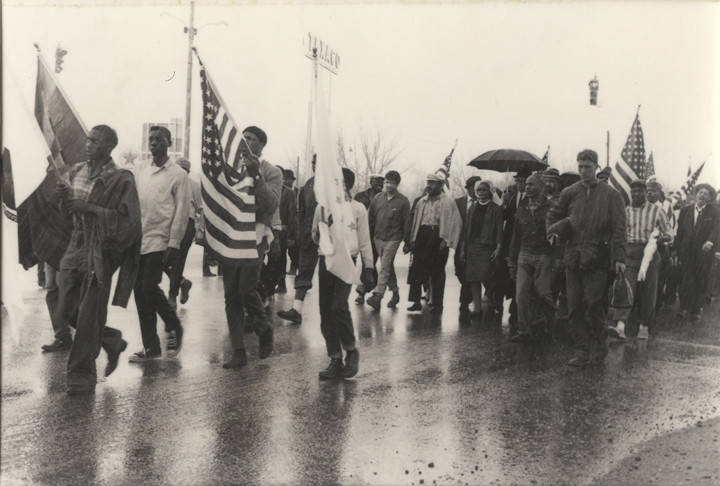 Then he [Martin Luther King Jr.] stood out there on the ground, and he was talking about how we should wait on a bus to come and we were all going to march. We got loaded on the bus, but we didn't get a chance to do it, 'cause we got put in jail.

Annie Mae Young, Gee's Bend quilter, 1966
August 6, 1965
President Lyndon B. Johnson signs the Voting Rights Act banning discriminatory voting practices such as literacy tests. He appointed Federal examiners to enforce equal access to voting.
September-October 1965
The Selma Inter-religious Project (SIP) is established as a collaboration between local civil rights groups and the government. The four sponsors are the Synagogue Council of America; divisions of the National Catholic Conference for Inter-racial Justice; the National Council of Churches of Christ; and the Unitarian-Universalist Association.
Francis X. Walter, an Alabama native and Episcopal priest, is named the executive director of SIP. After seeing several quilts hanging outside in Gee's Bend, he proposes that the quilters sell their works to generate income and increase Black women's participation in the Civil Rights Movement.
March 26, 1966
About sixty quilters from the Gee's Bend area establish the Freedom Quilting Bee, led by Estelle Witherspoon. The Freedom Quilting Bee is named to communicate it is open for anyone to join. Funds accumulated from group quilting commissions are consolidated and deposited back into the community.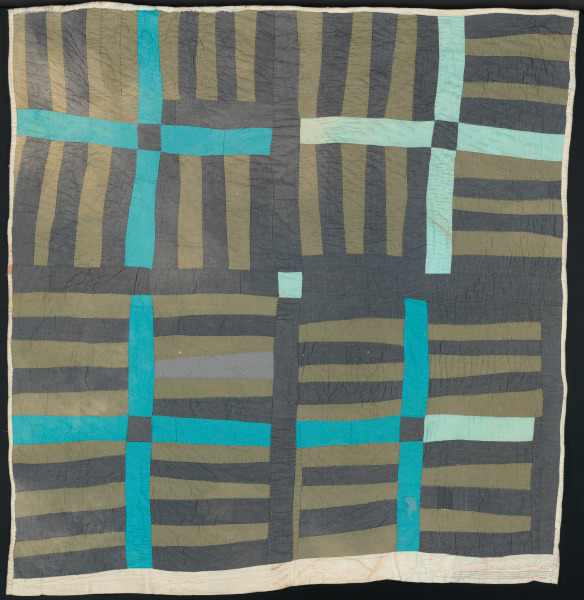 March 27, 1966
The first Freedom Quilting Bee art auction is held in a photographer's studio in New York. It is a huge success. All but 5 of over 100 quilts sold.
April 2, 1966
The Freedom Quilting Bee is legally incorporated as a nonprofit cooperative association. The officers include Estelle Witherspoon as president, Minder Coleman as vice-president, Addie Nicholson as secretary, and Mattie Ross as treasurer.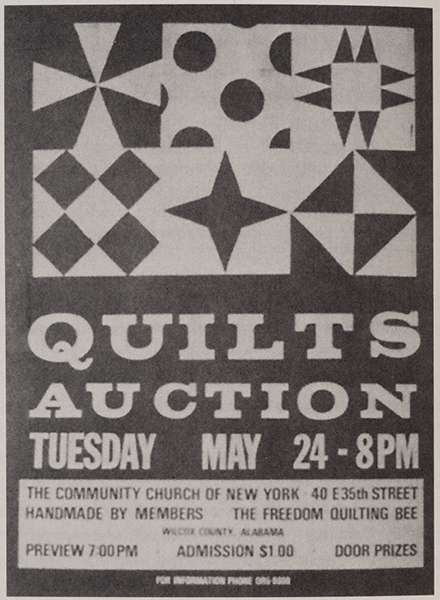 May 24, 1966
A second quilting auction is held in New York at the Community Church of New York. More than $2,000 is raised and sent to Gee's Bend to help fund home goods, refrigerators, and even college tuition. On average, the quilts sold for a dollar more than in the first auction.
December 1966
The Freedom Quilting Bee enters into a contract with design firm Parish-Hadley. The first order is for the Chairman of the Colombia Broadcasting Company, William Paley, and his wife, Babe. The request is for an orange-yellow patchwork using the Chestnut Bud design, created by Lucy Mingo. The completed order was 75 feet finished on March 1, 1967.
March 8, 1969
The Freedom Quilting Bee begins construction on The Martin Luther King Jr. Memorial Sewing Center that will function as an office and studio. People from all over are invited to celebrate. By the summer of 1969, the building was complete.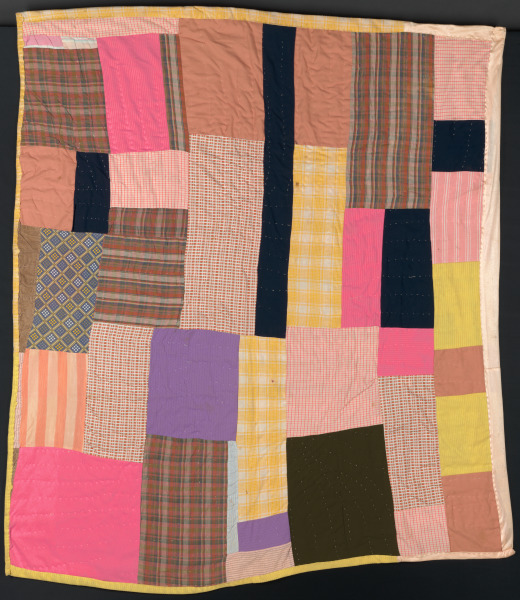 September 1972
A long-term contract is arranged between Sears Roebuck and the Bee for corduroy pillow shams. These items are simpler and could be made more quickly than the quilts. They are sent to seven of the thirteen distribution centers, including Boston, Philadelphia, Atlanta, Memphis, Chicago, Minneapolis, and Kansas City. Over 100,000 are created in a little over a decade.
In just six years, Gee's Bend quilting designs and techniques shift from an independent craft passed from mother to daughter in the Black community of Gee's Bend, Alabama, to a nationwide style.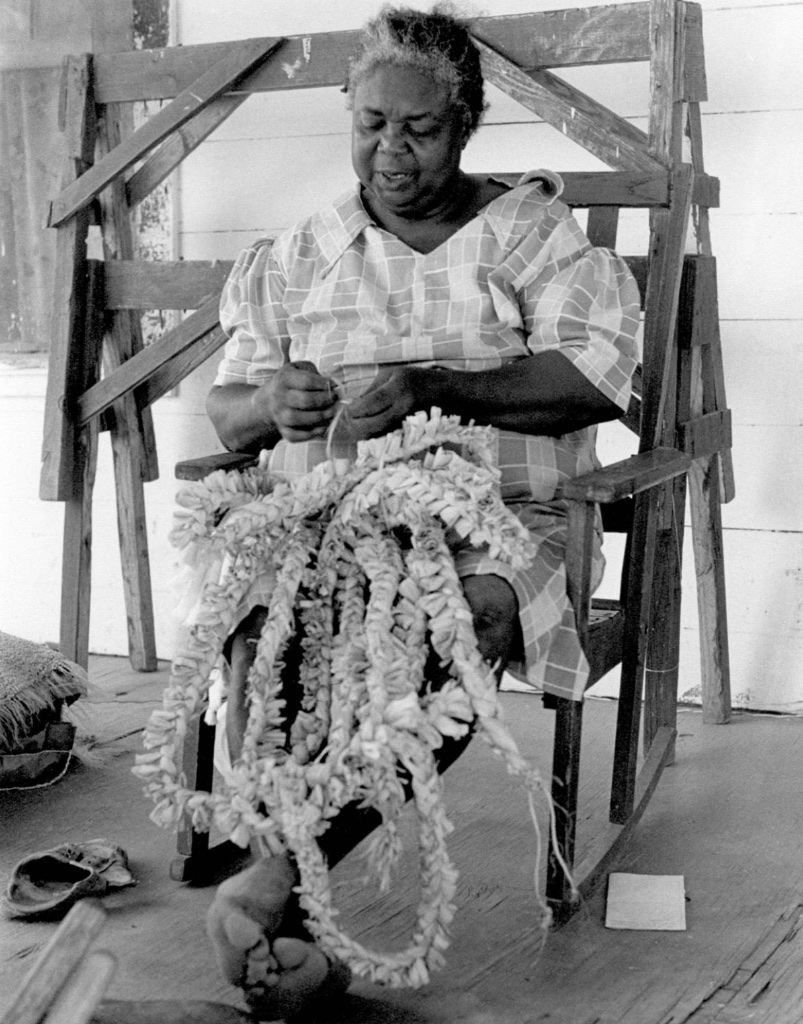 2012
The Freedom Quilting Bee officially disbanded a year after the last original board member, Nettie Young, passed away. Although the Bee itself disbanded, the area is still recognized worldwide for its cultural influence.
---
Stella Hendricks served as the Souls Grown Deep Foundation intern at the BMA 2019-2020 while earning her undergraduate degree in sculpture from Towson University.
She Knew Where She Was Going: Gee's Bend Quilts and Civil Rights was on view at the BMA from March 10 – September 13, 2021. Reservations are required. Plan your visit at artbma.org.
Editor's note: This article has been updated to correctly identify Girlie Pettway (American, c. 1898-1955) as the quilter who created the Diamond in Square quilt pictured.
Sources
Callahan, N. (1987). The Freedom Quilting Bee. Tuscaloosa, Alabama: Fire Ant Books.
Klein, C. (Jul, 18, 2020). How Selma's 'Bloody Sunday' Became a Turning Point in the Civil Rights Movement
The Martin Luther King, Jr. Research and Education Institute. Stanford University. Jackson, Jimmie Lee
Quilts Full of Culture From the Women of Gee's Bend, Etsy.com.
Rural Development Leadership Network. Freedom Quilting Bee.
Scheper-Hughes, N. (2004). Anatomy of a Quilt: The Gee's Bend Freedom Quilting Bee. Southern Cultures, 10(3), 88-98. doi:10.1353/scu.2004.0040
University of Alabama, Digital Media Center. With Fingers of Love Freedom Quilting Bee.
Wallenfeldt, J. (2020, July 28). Selma March.