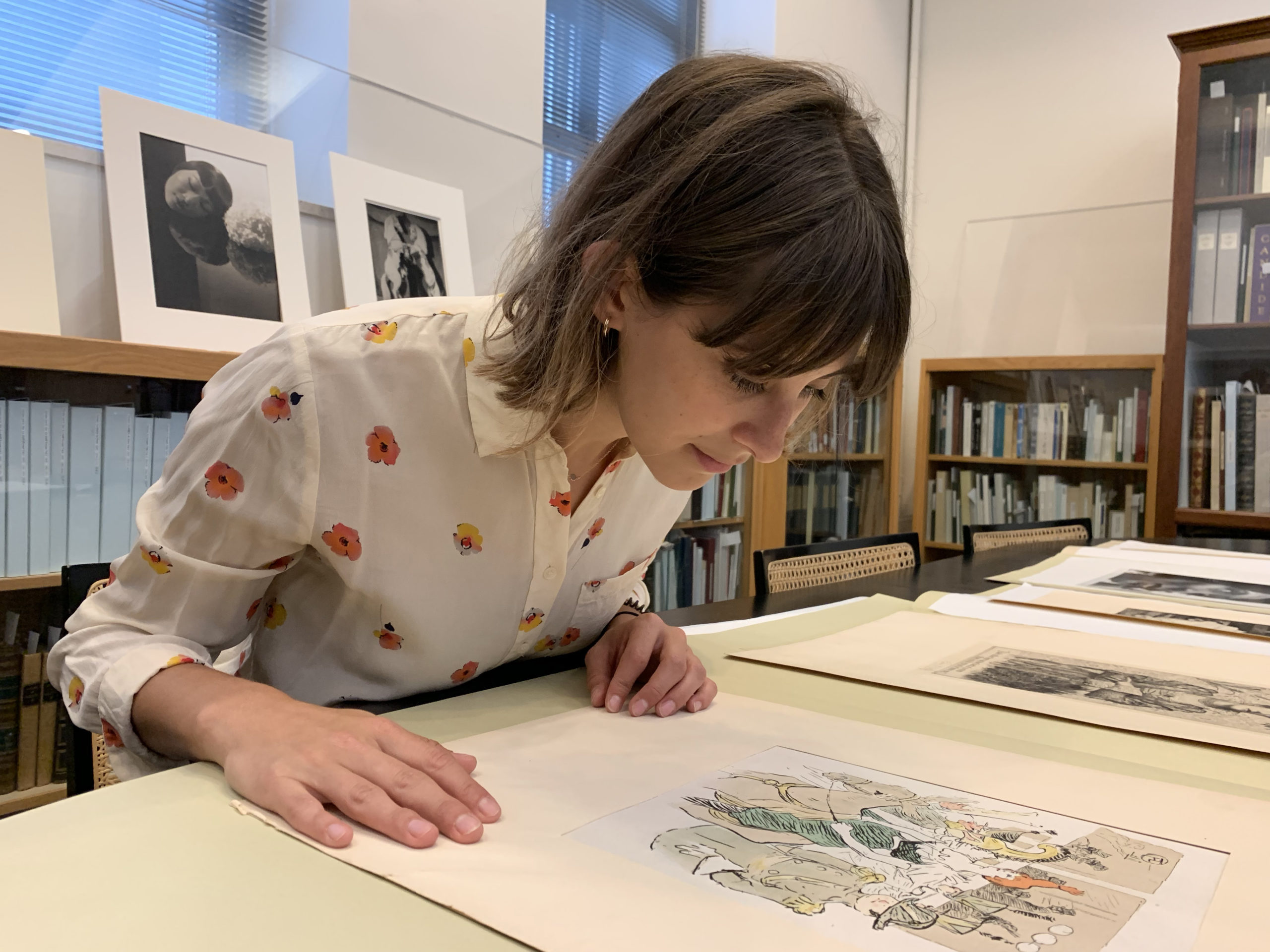 For the past six years, I've been an Art History graduate student at the University of Delaware and a resident of Baltimore. Though I live only a few blocks away from The Baltimore Museum of Art, it wasn't until the summer of 2019, as the International Fine Print Dealers Association Curatorial Intern, that I was able to fully engage with the enormity of the Museum's collection of works on paper. I spent eight weeks in the department of Prints, Drawings, and Photographs becoming acquainted with its scope and scale.
While I assisted with the department's ongoing collection inventory, my role as IFPDA intern was primarily in a curatorial capacity, working alongside Senior Curator Andaleeb Banta, PhD on her upcoming exhibition Women Behaving Badly. The exhibition's opening will coincide with the centennial of the ratification of the 19th amendment in August 2020.
Women Behaving Badly follows historian Laurel Thatcher Ulrich's remark that "well-behaved women rarely make history," and explores how women have sought to combat stereotypes, break rules, and insist upon their human rights over the course of the last four centuries.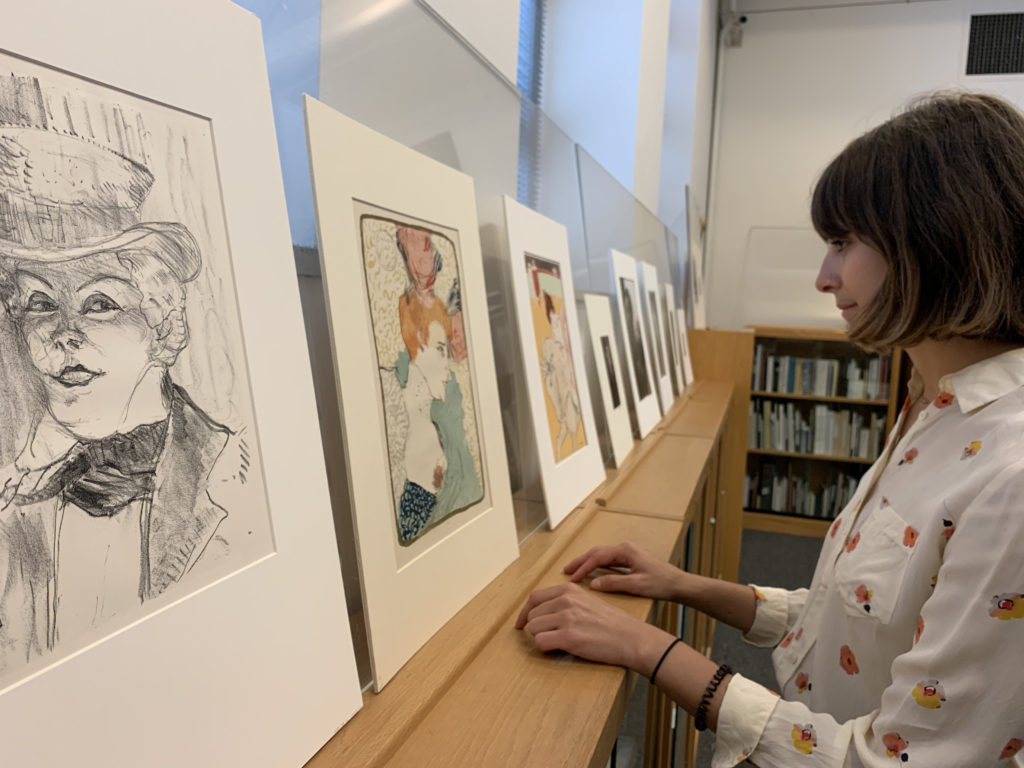 I participated in all aspects of this exhibition's planning, from narrowing the selection of works for inclusion from the BMA's collection to identifying objects for a loan from local repositories. I sought works by, and of, women of color active in the public sphere and ephemera from early social and political reform movements. I also spent time researching notable women who have broken rules in the name of individual expression or collective advancement.
Visits to collections such as the National Portrait Gallery, the Maryland Historical Society, and the Library of Congress uncovered a number interesting personas, including the hatchet-wielding temperance reformer Carrie Nation, whose violent attacks on saloons in Kansas and Missouri led to the posting of bar signs that read: "All Nations welcome except Carrie."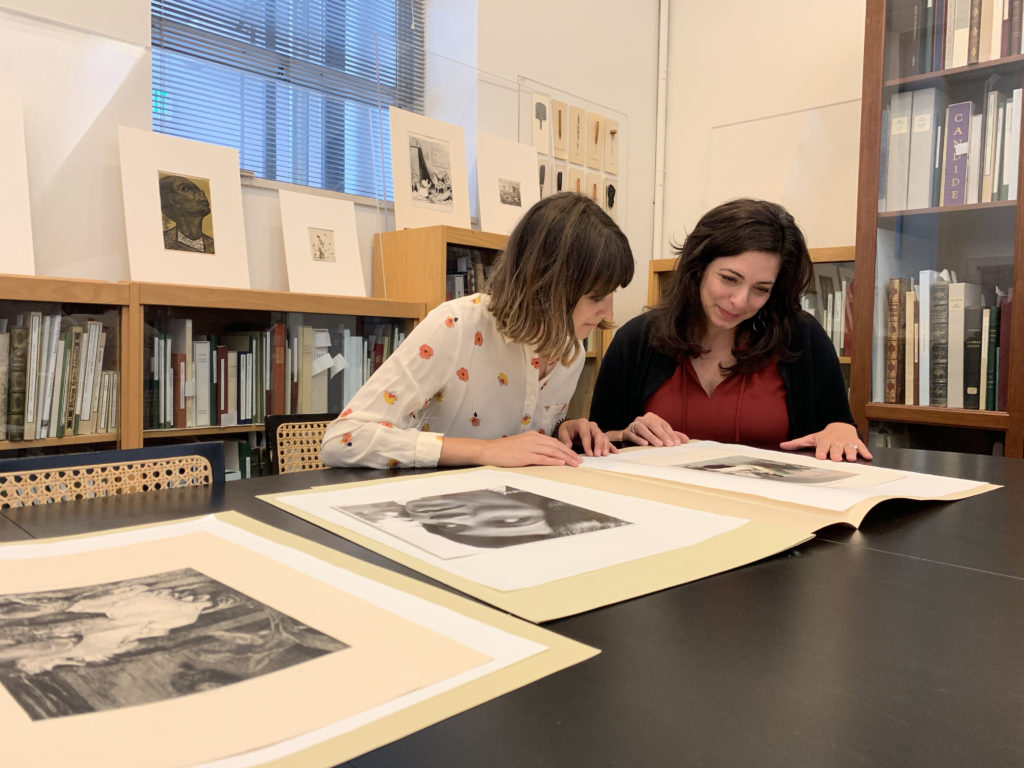 Dr. Banta and I presented the exhibition's content to other BMA colleagues at a curatorial workshop, which resulted in productive conversation around the project and its organization. Fortunately, my involvement with the BMA didn't end with the conclusion of the IFPDA internship. I am now able to continue working on Women Behaving Badly as a research assistant.
---
Women Behaving Badly opens Wednesday, August 5, 2020, and is a part of the BMA's 2020 Vision. The year-long initiative builds on the Museum's work over the last several years to expand its presentations of women and minority artists and to be more engaged with the community in which it exists.