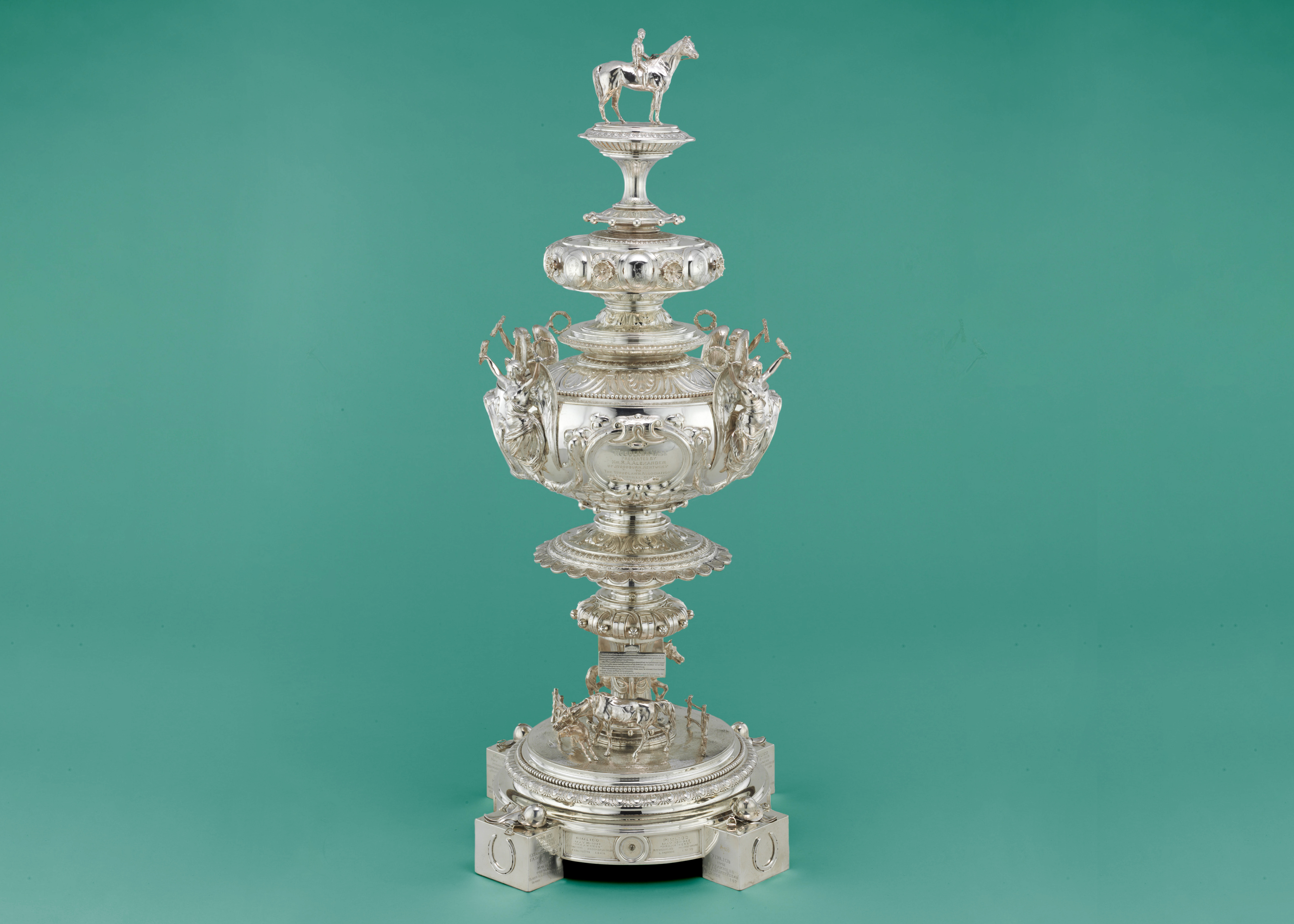 Proudly standing just under three feet tall, the Maryland Jockey Club's lavishly ornate Woodlawn Vase is perhaps the most famous trophy in American sports history and certainly one of the most important pieces of presentation silver in the United States. Visitors to the Baltimore Museum of Art can see the original Woodlawn Vase year-round, except during Preakness Week, when it resides at Pimlico Race Course and is presented to the winner of the Preakness Stakes on Race Day.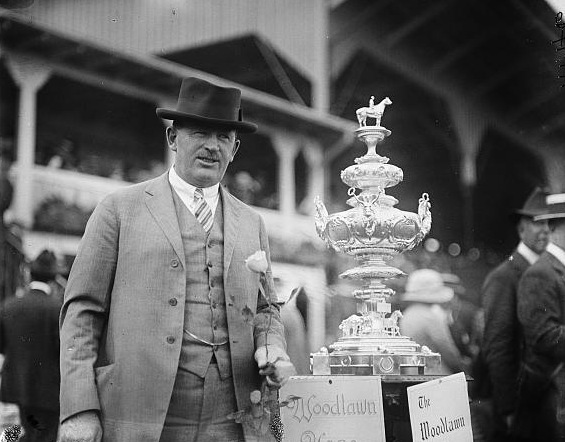 The Woodlawn Vase was commissioned in 1860 by horse breeder Robert Aitcheson Alexander for the Woodlawn Association in Louisville, Kentucky. First presented in 1861, the Woodlawn Vase was allegedly buried underground at Alexander's farm in Woodburn, Kentucky for safekeeping while he relocated north during the Civil War. After passing through several winners' hands across Kentucky and the East Coast, the vase was given to the Maryland Jockey Club in 1917 to be used as the trophy for the annual race named after Preakness, the horse who won the 1870 opening day stakes at Pimlico Race Course.
The vase passed from victor to victor until 1953, when Pimlico Race Course owner Alfred Vanderbilt Jr.'s horse Native Dancer placed first in the Preakness Stakes, and his wife Jeanne decided that the trophy was too important to be relocated every year. Replicas one-third the size of the original trophy have been made by Maryland's Stieff Silver Company and engraved for Preakness Stakes winners to take home since then.
Through a myriad of unique details, this grand work of art tells the legacy of a champion horse from birth to victory. A base of four tack trunks displays essential riding equipment—saddles, jockey caps, girths, and stirrups. Circling the base, a mare, foal, and stallion run freely in the country pasture, referencing the importance of lineage in elite racing.
The trophy's center is a covered vase ornamented with fluting and florals, classical symbols of authority and celebration. This decorative section shows Tiffany's bravura in forging patterned ornamental rings of silver, highlighting the object's precious value. Four representations of Nike, the winged goddess of victory, herald the race champion and await to crown his successors. Between the goddesses, framed engravings of an attentive horse and a racecourse flank an inscription commemorating Robert Aitcheson Alexander.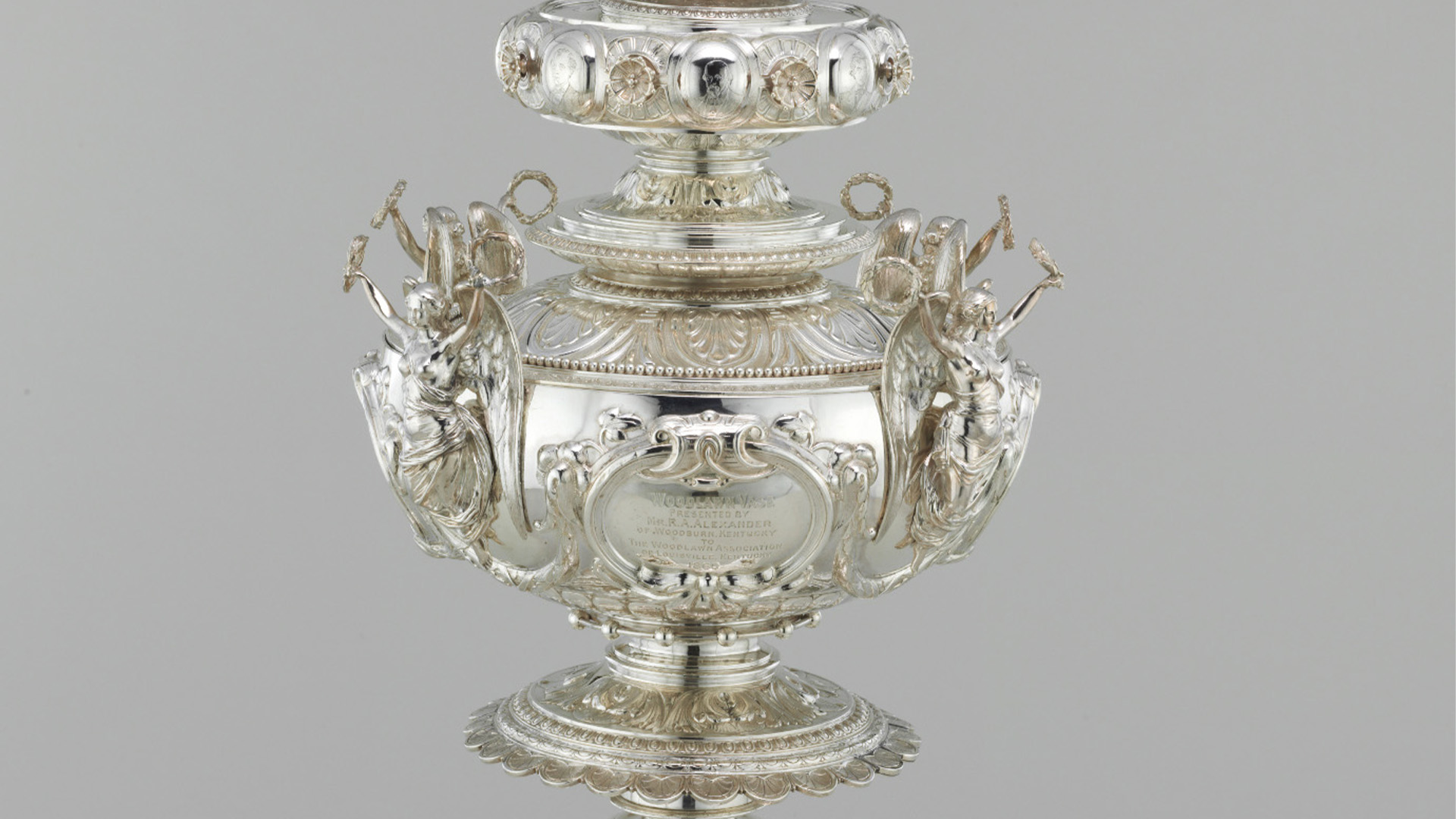 Portraits of racecourse officials surround the top section where a statuesque thoroughbred and jockey crown the piece. This sculptural horse was modeled after Lexington, who sired Preakness, the namesake winner of the 1870 opening day stakes at Pimlico Race Course in Baltimore, Maryland. The highly decorated covered vase form harkens back to a European Renaissance tradition of monumental presentation cups with covers that were used by hosts to share communal sips of wine with important guests as a symbol of celebration and trust.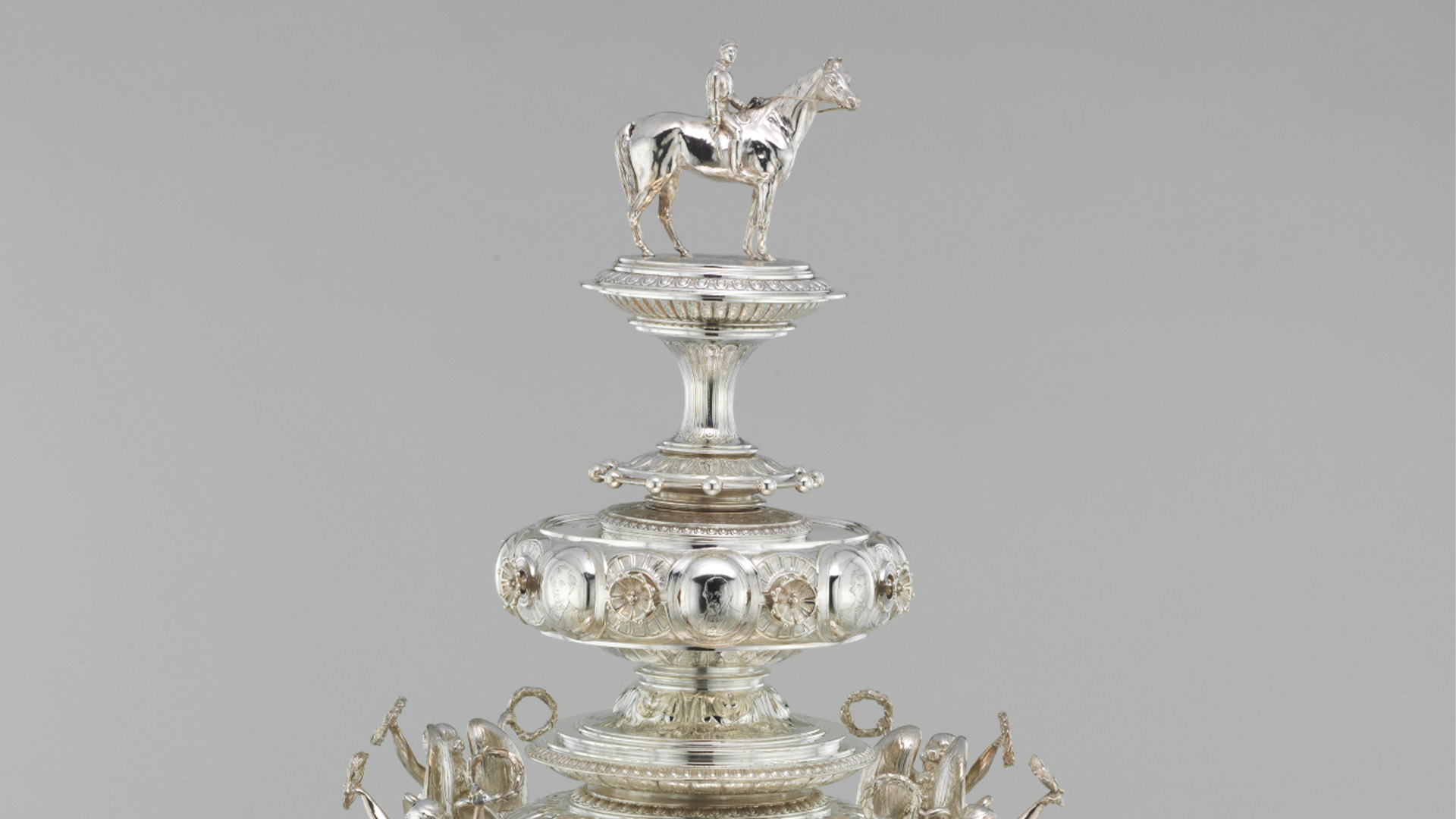 This grand, sculptural silver trophy was a major commission for Tiffany & Company, a noted but still young silver manufacturer in 1860, and elaborate presentation pieces for national events, such as this vase, helped secure the company's reputation. In fact, Tiffany & Company continues to design prestigious silver trophies today, including those awarded to winners of the NFL Super Bowl, NBA Finals, U.S. Open Tennis Championships, and Major League Baseball World Series, but their first iconic presentation piece was the Woodlawn Vase.