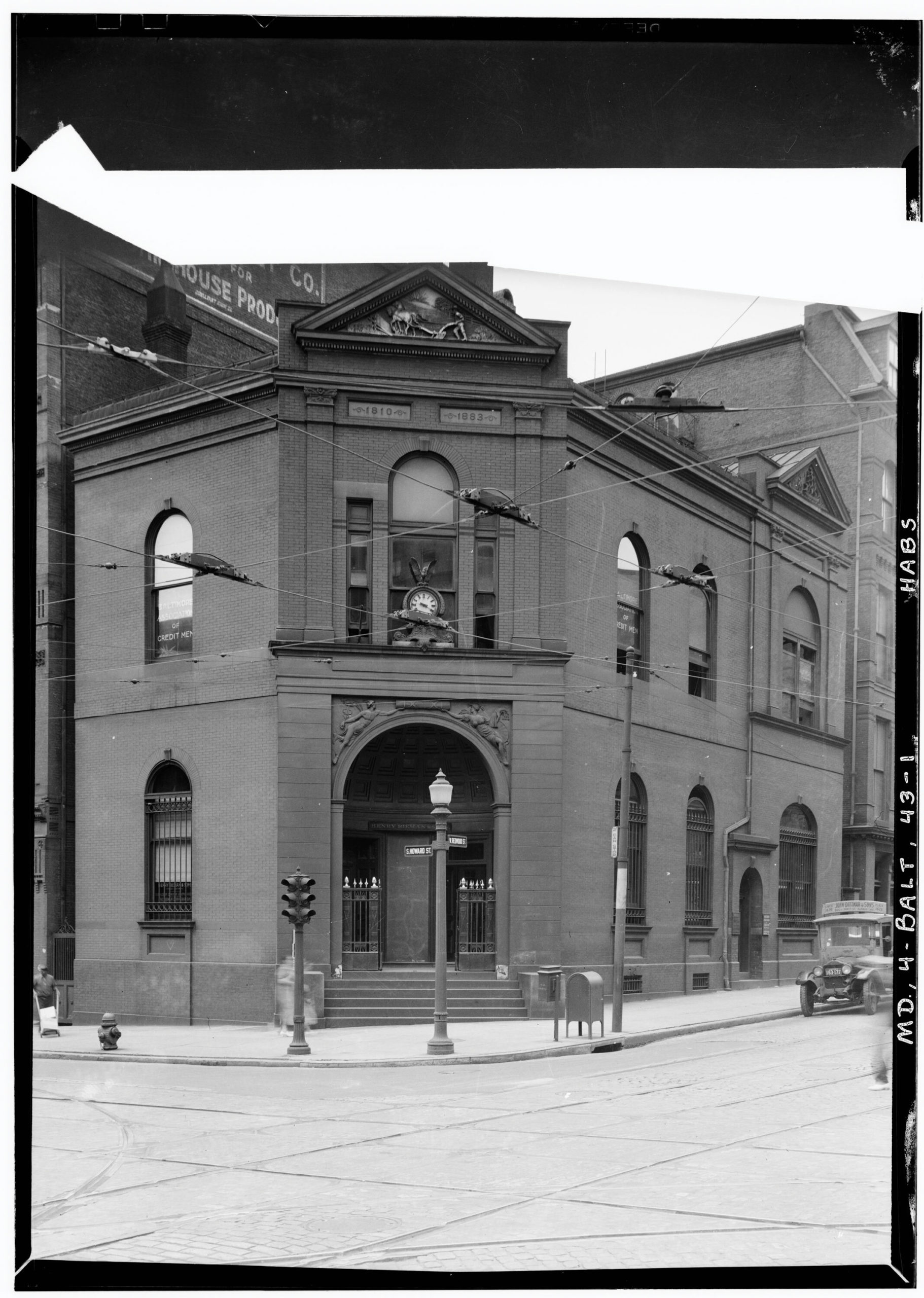 This winter, as you step into the Nancy Dorman and Stanley Mazaroff Center for the Study of Prints, Drawings, and Photographs, look up at the stone archway to see figures of the past welcoming a new present.
Sculpted by Giuseppe Franzoni (b. Italy, 1775–1815), the stone archway features the Roman deities Mercury and Ceres and is a rare surviving example of early American neoclassical sculpture. It was commissioned in 1813 for the Commercial & Farmer's Bank, which stood at Redwood & Howard Streets (the current site of the Royal Farms Arena), in Baltimore. Franzoni selected Mercury, god of commerce, at left, and Ceres, goddess of agriculture, at right, to personify the bank's name. The life-like gods are sculpted in low relief and together hold fasces, a bundle of rods bound in leather, to symbolize power and authority.
Franzoni arrived in the United States from Italy in 1806 at the invitation of Benjamin Latrobe, architect of the United States Capitol building and BMA Spring House. Franzoni and his brother-in-law Giovanni Andrei were the lead sculptors of the Capitol building's frieze and interior, and their skill, developed in the marble quarries and schools of Carrera, was exceptional. On August 27, 1806, Latrobe wrote to Thomas Jefferson, "… For it is a truth that Franzoni and Andrei are the only sculptors in America." In addition to the government buildings, Franzoni completed private commissions, like the Commercial & Farmer's Bank building.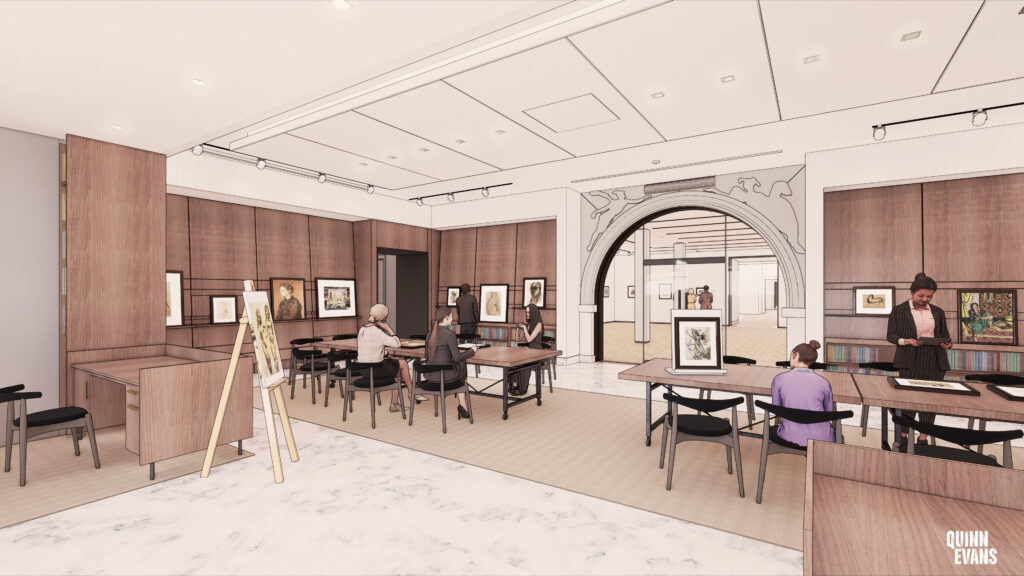 From 1813 to 1957, the two deities watched over the bank in downtown Baltimore. When the Civic Center construction began in 1957, the arch was removed and preserved by The Maryland Center for History and Culture until it was gifted to the BMA in 1967. Over the past year, conservators worked closely with the project architects and engineers to integrate the archway into the Mazaroff Center, the site of future research and respite.
---
Opening December 12, the new Nancy Dorman and Stanley Mazaroff Center for the Study of Prints, Drawings and Photographs is dedicated to the presentation, study, and preservation of the BMA's works on paper collection.