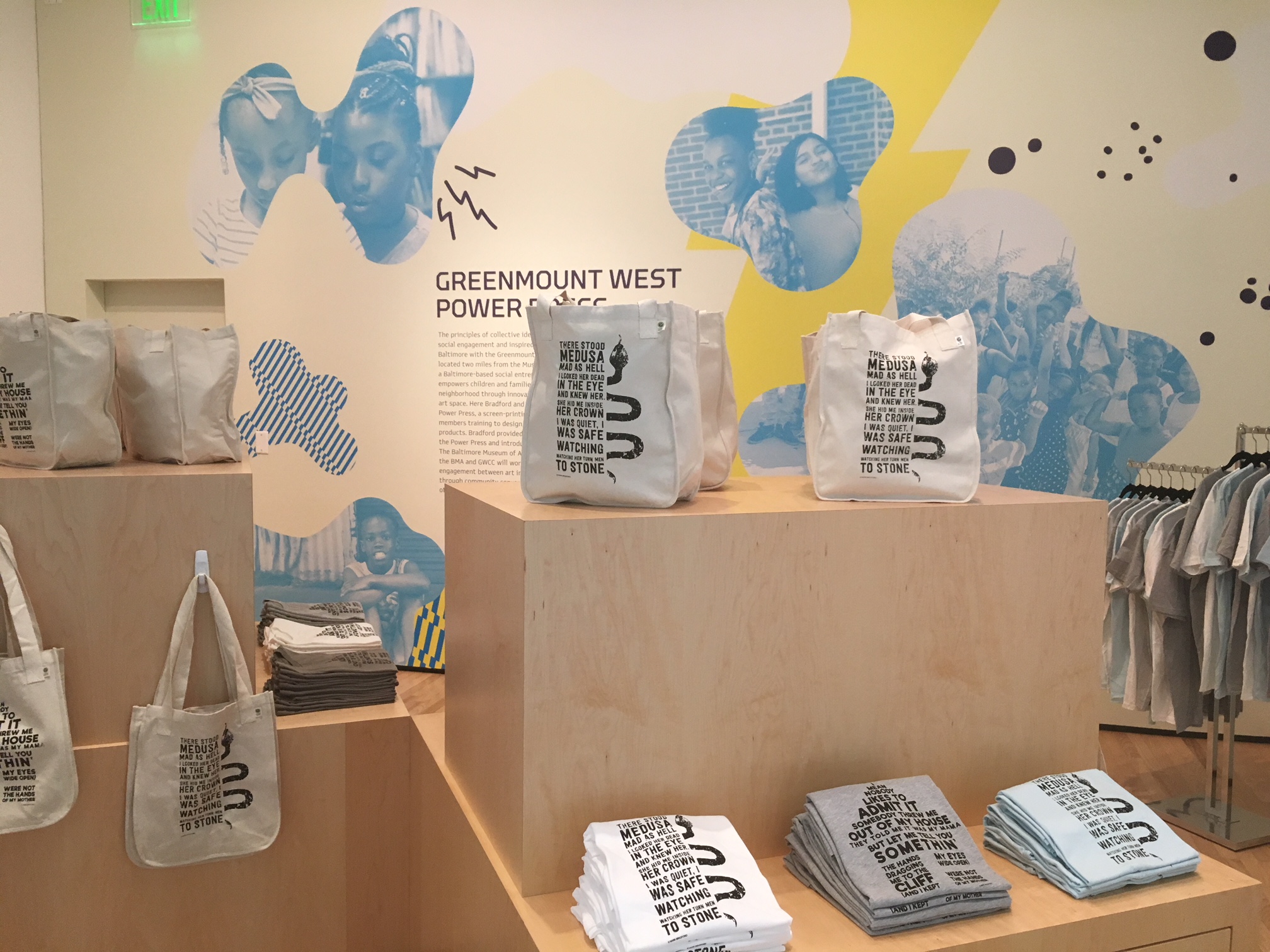 "Every time you take too much tape, it's a dollar off your check," Kisha Webster says with a laugh. Webster, the Executive Director of the Greenmount West Community Center (GWCC), is watching several youth practice taping screens during a screen-printing class Baltimore-based Jet Tees is running at the center.
"You need to respect the resources," Webster says more seriously. This is essentially one of the fundamentals of the course. Billed as Screen Printing/Entrepreneurship, the three-month course was offered to anyone in the Greenmount West community. The 12 available spaces were swiftly taken by an intergenerational, multicultural group of people who came to the center every Wednesday night and Sunday afternoon for lessons on the fundamentals of screen printing from Clayton Kerr of Jet Tees and business facilitators Omar and Natasha Muhammad.
The hope is to continue offering classes so that more people are able to work on GWCC's screen-printing press and provide a consistent source of revenue for the center. The center's printing press was funded by artist Mark Bradford in conjunction with his Tomorrow Is Another Day exhibition at the BMA, and the first large-scale project GWCC mounted on the press was the production of t-shirts and tote bags they sold—under the moniker of Greenmount West Power Press— in conjunction with Bradford's exhibition.
Since then, GWCC and the BMA have worked to solidify a partnership of their own. GWCC staff guide the BMA in creating meaningful ways for GWCC program participants to get involved in BMA programs, including teen workshops, exhibition and collection tours, and art-making activities. The BMA connects GWCC with artists and opportunities at the Museum.
The Power Press shop will reopen at the BMA when Every Day: Selections from the Collection opens in the Contemporary Wing on July 14. Until then, GWPP merchandise is available in the BMA Shop.